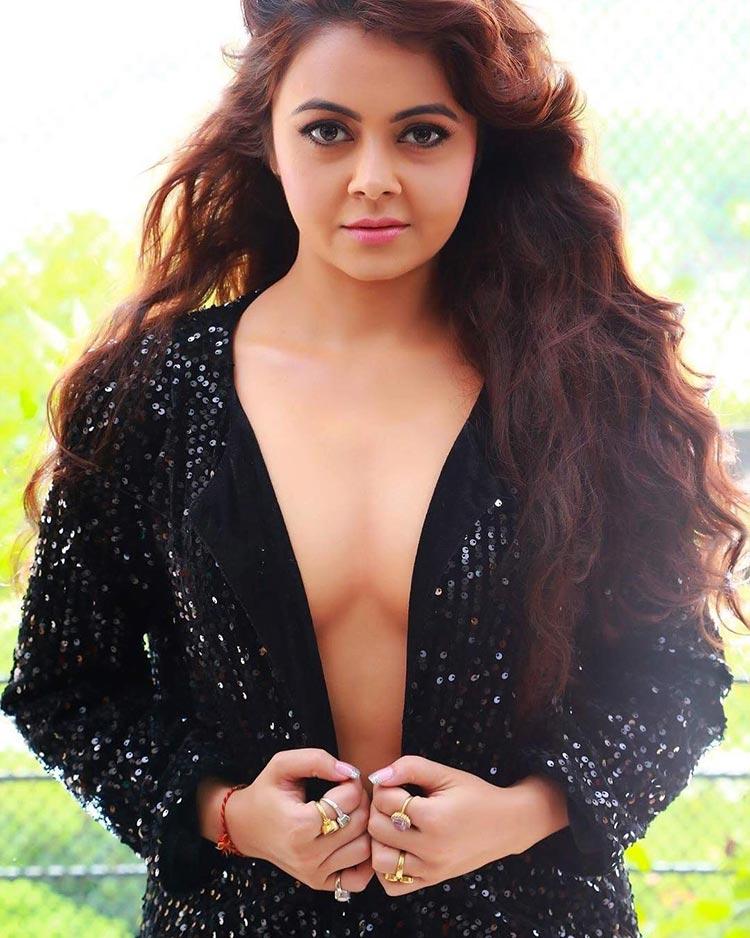 Bigg Boss 13 enters its eighth week. The drama, chaos, fun and fights continue to a great extent in the Bigg Boss 13 house. A lot of shoulders have been rubbed this week and Siddharth's and Rashmi's nomination for eliminations is crucial. As Bigg Boss 13 enters the decisive phase where contestants and audience are not yet out from the first finale, the eighth week elimination of Bigg Boss 13 this week will be a very important one.


The house had no new wild card contestants in the last one week. However, one of the six was evicted last week and it was Arhaan Khan. Siddharth's group and Paras's group continue to lock horns. Mahira's escape from week 6 and week 7 evictions is a boon for Paras' group. However, the major U-turn in strategy by Shehnaaz for saving Paras Chabbra during the elimination nominations this week might change the outlook of the unity of Siddharth's group.
The weekend ka vaar episodes promise a lot of action and suspense as the host Salman Khan digs into the happenings of the week. Though eviction nominations have been announced, it is becoming quite obvious that Arti Singh or Devoleena will be evicted this week.
 Elimination Nominations For Bigg Boss 13 Week 8
Arti Singh
Siddharth Shukla
Devoleena
Keshari Lal Yadav
Rashami Desai
Siddharth Holds 44% Vote Share In Major Polling Reports, Arti Singh and Devoleena Struggle in Bottom in Danger Zone – Day 4 of Audience Voting – November 22
As expected, Siddharth Shukla is leading in major polling reports from day 1 of audience voting. However, it was surprising to see many contestants including Rashami Desai nominated for eliminations this week. Though the contestants are fighting hard to get saved from evictions, the tasks are getting tougher and intense by the day.
Siddharth Shukla and Rashmi lead the way. However, these are early trends which can swing either way. Khesari and Rashami are not safe by a mile. Though, Arti and Devoleena are trailing the voting trends can change based on the performances in the upcoming week. Devoleena's loss in the 'chor task' against Shefali is a huge blow to her prospects of safety this week.
Is It the End of the Second Chance for Devoleena?
Devoleena and Rashami Desai made a second entry into the house two weeks ago. A lot of expectations were laid on the 'bahus' of the house. However, Devoleena looked weak and lacked the attention which she would have liked to get. Devoleena changed her strategy and began cozying up with Siddharth Shukla. Siddharth's coverage strategy is well known and he used Devoleena's masala romance to prep up their virality. While the audience understood Devoleena's game, her popularity spiked but her voting results count did not.
Time For Wildcard Contestants to Step Up the Game?
Within two weeks, the wildcard entries have clearly taken sides of Paras or Siddharth. While it was expected that the wildcard entries might step up the game and stand up for themselves, they failed to do so. Himanshi, Shefali are purely riding on the back of Siddharth Shukla. Shefali is playing the game well though compared to Himanshi. Bhau had a massive appeal in his opening weeks but is falling in the popularity index of Bigg Boss 13. Khesari is struggling to entertain his fans though he has a fan base. Will the wildcard contestants make use of their safety this week and step up their game?
Siddharth Shukla Asim Riaz Fight to Split Their Fans? Siddharth's Vote Share Down by 5%
Siddharth and Asim's recent fight turned physical and ugly. It looks like the fans of the two popular contestants of Bigg Boss 13, who earlier loved to see them together are taking sides. This is a huge blessing in disguise for Paras and his team. Siddharth's fans are justifying that Asim started the fight and pushed Siddharth first. However, Asim's fans are claiming that Siddharth thinks he owns Bigg Boss 13 and wants everyone to list to him.
#staystrongsiddharth #wesupportasim hashtags are trending on Twitter. #evictasim is also trending on Twitter which seems to be the work of Siddharth Shukla's fans.
Rashmi is Upset As Mahira Chooses Vishal over Her!
Rashmi was furious and upset all at the same time. She expressed her disappointment over Mahira's decision to not save her. Mahira's first obvious choice was Paras while Rashami expected herself to be the second. However, Mahira chose Vishal which disappointed Rashmi.
Shehnaaz Shocks Everyone By Saving Paras!
Shehnaaz has been a loyal member of Siddharth Shukla's team which comprises of Siddharth, Asim, Shefali, Himanshi and Arti. Shehnaaz has had multiple spats with Paras and his supporters. However, Shehnaaz stumped everyone in the house by deciding to save Paras. Is Shehnaaz no longer loyal to Siddharth and his supporters?
Bigg Boss 13 Week 8 Elimination Vote Share According to News Crunch Polls – Day 4 of Audience Voting – November 22
Arti Singh – 14% vote share
Rashami Desai – 15% vote share
Khesari Lal Yadav – 14% vote share
Sidharth Shukla – 43% vote share
Devoleena – 13% vote share
Bigg Boss 13 Voting Online Week 8
Voting through Voot App – You can install Voot app from Play Store or Apple Store and search for Bigg Boss 13. There is a voting banner and login and vote for your favourite contestant
Voting through MyJio App – Use MyJio app and vote for your favourite contestant by clicking on Bigg Boss 13 voting banner
You can vote at our voting poll to get instant results about your favourite contestants




Vote to save your favourite contestant