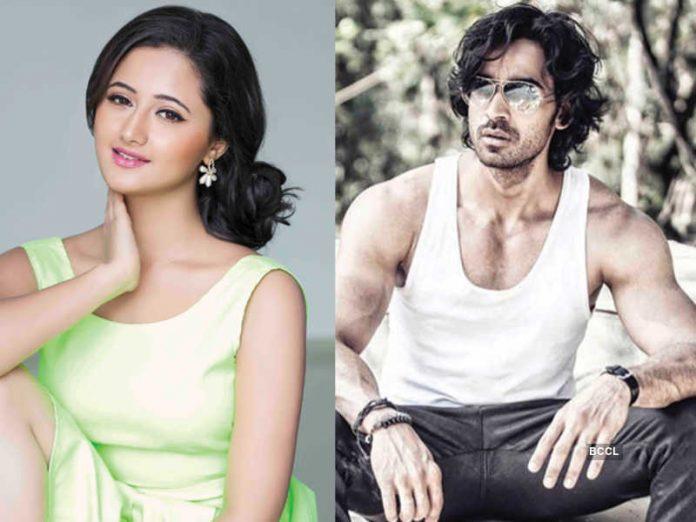 Bigg Boss 13 completes its seventh week. The drama, chaos, fun and fights continue to a great extent in the Bigg Boss 13 house. A lot of shoulders have been rubbed this week and Siddharth's and Shehnaaz's nomination for eliminations is crucial. As Bigg Boss 13 enters the decisive phase where contestants and audience are not yet out from the first finale, the seventh week elimination of Bigg Boss 13 this week will be a very important one.


The house has a new wild card contestant apart from the six which joined last week. However, one of the six was evicted last week and it was Tehseen. Siddharth's group and Asim's group continue to lock horns. Mahira's escape from week 6 evictions is a boon for Paras' group. However, the patch up between Shehnaaz Gill and Siddharth Shukla is likely to make things stronger for #sidnaaz from audience perspective.
The weekend ka vaar episodes promise a lot of action and suspense as the host Salman Khan digs into the happenings of the week. Though eviction nominations have been announced, it is becoming quite obvious that Paras, Mahira or Arhaan will be evicted this week.
 Elimination Nominations For Bigg Boss 13 Week 7
Arhaan Khan
Vishal Aditya Singh
Paras Chhabra
Arti Singh
Mahira Sharma
Khesari Lal
Sidharth Shukla
Shehnaz Gill
Asim Riaz
Devoleena
Himanshi Khurana
Siddharth Stays on Top In Major Polling Reports, Arhaan Loses His Way in The Race – Day 5 of Audience Voting – November 16
As expected, Siddharth Shukla is leading in major polling reports from day 1 of audience voting. However, it was surprising to see many contestants including wildcard entries getting nominated for eliminations this week. Though the contestants are fighting hard to get saved from evictions, the tasks are getting tougher and intense by the day.
Siddharth Shukla and Asim Riaz lead the way. However, these are early trends which can swing either way but it did not last week. Paras and Devoleena are not safe by a mile. Though, Mahira and Arhaan are trailing the voting trends can change based on the performances in the upcoming week.
Arhaan is a Victim of Targeting Siddharth Gill?
Arhaan's only game plan after entering the house was to target Asim and Siddharth consistently. He held his forte but the audience were not happy nor did he come up as a genuine alternative to Asim and Siddharth's popularity. Arhaan cozied up to Rashami Desai who never gave him a lot of support or attention. In a nutshell, Arhaan failed to get enough positive footage and traction.
Asim, Siddharth and Shehnaaz Gill Possess More Than 74% of Total Votes, Continue to Dominate BB13!
Elimination voting weeks have never been a cause of worry for Siddharth, Asim and Shehnaaz so far. Though Shehnaaz's vote share plunged towards the end of last week, her patchup with Siddharth Shukla is yielding great results. Apparently, she understood the fact that the audience loves to see 'Sidnaaz' than just Shehnaaz on the screen. Shehnaaz is smart and witty. Siddharth is powerful and has gauged the game well. Will it be their game all the way?
Asim and Siddharth's Fight Might Affect Their Prospects?
Asim and Siddharth are the most popular contestants in the house so far. However, their arrogant arguments for every single issue makes the audience go on mute when they start shouting. This is not a good prospect for them in the long run. Their recent tussle shocked their fans and they might get back together but the audience might lose hope in them. Asim wants to rise up to the stature where he is the only one who can boldly counter Siddharth Shukla while being his buddy.
Will Siddharth Shukla's Penalty For Pushing Mahira Affect Voting Patterns and Save Mahira?
Siddharth Shukla got into a major controversy during the 'BB Transport Task'. While pulling a carton from Mahira, he swung it away from her. Mahira was holding the carton and did not let go of it. Hence, Mahira fell down and Bigg Boss penalized Siddharth Shukla with two successive week elimination nominations.
Mahira might get some sympathy votes out of this recent tussle with Siddharth. However, Siddharth is definitely safe for now. Mahira's plot seems to be failing as she is struggling at the bottom from day 1 of audience voting.
Will Shehnaaz's Patch Up With Siddharth Shukla Increase Her Voting Base?
Shehnaaz Gill was second among the most popular contestants' list in Bigg Boss 13 so far. However, her vote base and credibility drastically reduced in week 6. This was mainly attributed to her breakup with Siddharth Shukla.
In the nominations perspective, she was awarded a punishment by Bigg Boss for not listening to his instructions. Shehnaaz was awarded directed nomination into the elimination list for next week when she failed to come to the living room when summoned.
Shehnaaz's vote share plunged by 8% over the last week. Interestingly, Siddharth Shukla's vote share increased by 5% from 54%. However, with #sidnaaz trending again she is leading behind Siddharth Shukla with 17% votes.
Are Asim Riaz's Fans Fighting Hard to Save Him?
As #JusticeforAsim trends on Twitter, fans of Asim are not taking break. Though their favorite contestant is likely to be safe from eviction this week, they are unhappy with the way Asim is treated in the BB13 house. Fans of Asim are happy with his friendship with Siddharth Shukla.
Himanshi and Khesari Lal Yadav Are the Weakest Contestants?
Based on the voting conducted inside the Bigg Boss house, Himanshi Khurana and Khesari are lacking the appeal and ability to connect with the audience. However, Arhaan Khan and Devoleena are not very impressive either. Khesari Lal is lost in discovering the perfect game plan for him. However, it might be too late before he does. Himanshi's sickness is a major obstacle for her in gaining more traction in the house.
Bigg Boss 13 Week 7 Elimination Vote Share According to News Crunch Polls – Day 5 of Audience Voting – November 16
Arhaan Khan – 2% vote share
Vishal Aditya Singh – 3% vote share
Paras Chhabra – 3% vote share
Arti Singh – 3% vote share
Mahira Sharma – 2% vote share
Khesari Lal Yadav – 6% vote share
Sidharth Shukla – 36% vote share
Shehnaz Gill – 15% vote share
Asim Riaz – 22% vote share
Devoleena – 4% vote share
Himanshi Khurana – 4% vote share
Bigg Boss 13 Voting Online Week 7
Voting through Voot App – You can install Voot app from Play Store or Apple Store and search for Bigg Boss 13. There is a voting banner and login and vote for your favourite contestant
Voting through MyJio App – Use MyJio app and vote for your favourite contestant by clicking on Bigg Boss 13 voting banner
You can vote at our voting poll to get instant results about your favourite contestants




Vote to save your favourite contestant