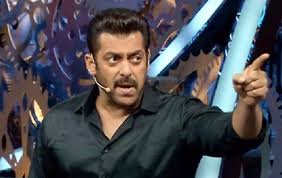 Bigg Boss 13 enters its fifteenth week. The drama, chaos, fun and fights continue to a great extent in the Bigg Boss 13 house. A lot of shoulders have been rubbed this week and Siddharth and Asim's nomination for eliminations is crucial. As Bigg Boss 13 enters the decisive phase where contestants and audience are not yet out from the ugly spat between Madhurima and Vishal, the fifteenth week elimination of Bigg Boss 13 this week will be a very important one.




There were no captains this week as the captaincy task was abruptly stopped. It must be noted that Vishal is trailing in his vote share and there are reasons that he may get evicted from house this week. Surprisingly, all the contestants are present in elimination nominations this week. However, it would be interesting to see if Madhurima can survive another week of danger. It is to be noted that she has a two week nomination penalty for hitting Vishal with a slipper.
The big guns, Siddharth Shukla and Asim Riaz are nominated this week.
The weekend ka vaar episodes promise a lot of action and suspense as the host Salman Khan digs into the happenings of the week. Though eviction nominations have been announced, it is becoming quite obvious that Vishal or Madhurima will be evicted this week.
Elimination Nominations For Bigg Boss 13 Week 15
Asim Riaz
Arti Singh
Mahira Sharma
Madhurima Tuli
Paras Chhabra
Rashami Desai
Sidharth Shukla
Shehnaaz Gill
Shefali Jariwala
Vishal Adithya Singh
No Eviction Announcement in Weekend Ka Vaar or No Eviction This Week?
According to audience voting polls, the top four comprising of Siddharth, Shehnaz, Rashmi and Asim are safe for sure. Paras and Mahira are likely to join the list of safe contestants too. However, according to shocking reports, Salman Khan will not be announcing any evictions on the Weekend Ka Vaar episodes. He announced that the evictions will be taken care inside the house.
Hence, the possibility lies with Bigg Boss making the announcement like he did with Arhaan and Shefali Bagga. The other possibility is that there will not be any eliminations planned for this week.
Siddharth and Asim in Top 2 In Major Polling Reports, Arti Singh, Madhurima, Vishal and Shefali Jariwala in Danger Zone – Day 4 of Audience Voting – January 11th
As expected, Siddharth and Asim are leading in major polling reports from day 1 of audience voting. However, it was surprising to see the Rashami get nominated for eliminations this week. Though the contestants are fighting hard to get saved from evictions, the tasks are getting tougher and intense by the day.
Siddharth and Asim are alone at the top with a whopping 61% vote share between them. However, these are early trends and will swing either way.Arti Singh and Shefali Jariwala are not safe by a mile. Though, Madhurima and Vishal are trailing the voting trends can change based on the performances in the upcoming week. It would be interesting to see the gimmicks which Paras and Siddharth might do to save Mahira this week.
Shehnaz Rubs Shoulders with Paras and Siddharth, Will She Succeed in Her Fight?
Shehnaaz is one of the most favored contestants of Bigg Boss 13. While she has a huge fan base and is likely to be saved from eliminations, she made some shocking flips during the elimination nominations for this week. She denied to agree to save Mahira or Arti Singh and this did not go down well Siddharth or Paras. Will Shehnaz continue to be the lone rebel in her own clan or side with Asim and Rashami?
Is Mahira's Upsurge Coming to a Halt?
Mahira failed to have any credibility other than her usual rants and siding with Paras. Never has she performed any task with utmost will and is known for her rants against fellow contestants in her squeaky voice. However, it is a surprise to see her leading the audience voting over Rashami Desai. Rashami is consistent in the top 4 or 5 contestants in the weekly popularity polls. Mahira also entered the top 5 in the popularity polls last week. 
However, will all the contestants nominated this week, it would be interesting to see if Mahira can continue to increase her presence in the elite club of the house.
Will Mahira and Shehnaz's fight Affect Mahira's Credibility as She Jumps into Top 5?
Mahira Sharma and Shehnaz have been at loggerheads consistently ever since Siddharth and Paras made a reentry into the house. The recent fight between Mahira and Shehnaz seems to reveal a widening gap between the two friends whose unity is crucial for the prospects of Siddharth and Paras. With Mahira being nominated this week, she is locking horns with the most popular female contestant in the house. Is it worth the risk?
Arti Singh, Madhurima, Vishal and Shefali Jariwala In A Close Fight To Get Saved from Elimination!
This week's elimination voting results promises to be a close fight till the end. Currently, based on numbers, Madhurima is in the bottom. However, Madhurima, Vishal and Shefali Jariwala are not very far from each other. The vote swing can go either ways but the bottomline is this week's elimination will be too close. Arti Singh is also in the bottom but her vote share has increased marginally compared to the other three.
In terms of coverage perspective, Madhurima and Vishal are trying to stay united or break each other's heads to get some coverage. The good news for them is that it is working. However, when it comes to positive image and credibility Shefali Jariwala takes a step above the duo as they struggle to get out of the top two.
Bigg Boss 13 Week 15 Elimination Vote Share According to News Crunch Polls – Day 4 of Audience Voting – January 11th
Asim Riaz – 30% vote share (SAFE)
Arti Singh – 2% vote share
Mahira Sharma – 4% vote share
Madhurima Tuli – 2% vote share
Paras Chhabra – 3% vote share
Rashami Desai – 11% vote share (SAFE)
Sidharth Shukla – 31% vote share (SAFE)
Shehnaaz Gill – 15% vote share (SAFE)
Shefali Jariwala – 2% vote share
Vishal Adithya Singh – 2% vote share
Bigg Boss 13 Voting Online Week 15
Voting through Voot App – You can install Voot app from Play Store or Apple Store and search for Bigg Boss 13. There is a voting banner and login and vote for your favourite contestant
Voting through MyJio App – Use MyJio app and vote for your favourite contestant by clicking on Bigg Boss 13 voting banner
You can vote at our voting poll to get instant results about your favourite contestants



Who will get evicted this week? Let us know in the comments below.