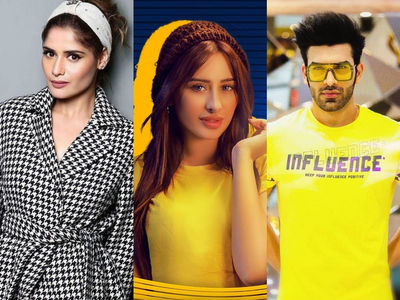 Bigg Boss 13 completes its week 19 and the nomination process has completed. The drama, chaos, fun and fights continue to a great extent in the Bigg Boss 13 house. A lot of shoulders have been rubbed this week and Siddharth and Shehnaz's nomination for eliminations is crucial. As Bigg Boss 13 enters the decisive phase where contestants and audience are not yet out from the ugly spat between Shehnaaz and Sidharth, the nineteenth week elimination of Bigg Boss 13 this week will be a very important one.




The weekend ka vaar episodes promise a lot of action and suspense as the host Salman Khan digs into the happenings of the week. Though eviction nominations have been announced, it is becoming quite obvious that Arti Singh or Mahira Sharma will be evicted this week. However, the real twist came up with
Elimination Nominations For Bigg Boss 13 Week 19
Shehnaaz Gill
Arti Singh
Mahira Sharma
Shehnaz Leads By Huge Margin In Major Polling Reports, Arti and Mahira Are in Danger Zone – Day 4 of Audience Voting – February 11th
With the BB Elite club and Paras, the winner of immunity task announced safe from eliminations, Shehnaz, Mahira and Arti are in the danger zone.
Shehnaz Gill is leading over Mahira and Arti Singh in major polling reports since day 1 of audience voting. However, it was surprising to see Shehnaz get nominated for eliminations this week. Though the contestants are fighting hard to get saved from evictions, the tasks are getting tougher and intense by the day. The battle is intense for the final week of eliminations
Shehnaz is alone at the top with a whopping 74% vote share. However, these are early trends and will swing either way. Arti Singh is not safe by any means considering Shehnaz's upsurge. A shocking twist can be on the cards as the battle between Arti and Mahira is likely to be the story of this season's final eliminations.
Shehnaz Gill's Press Conference Is Triggering Votes In Her Favor?
Shehnaz is leading the audience voting comfortably. Punjab ki Katrina, Shehnaz Gill is a natural entertainer but as pointed out by the press she can be very irritating at times. She might consider flipping a talent but in reality it means the person doesn't have their own backbone. This is very apt in the case of Shehnaz who moves in the direction which she sees profitable. This kind of behaviour is not appreciated by her fellow contestants but Shehnaz finds this to be entertainment.
No Elimination Planned for Weekend Ka Vaar?
While Mahira and Paras, Arti Singh struggle for safety from eliminations this week, an interesting twist is planned from the makers of Bigg Boss 13. The contestants will be allowed to spend yet another weekend together in the house. The double elimination wil take place in the middle of next week. This is also due to the fact that the elimination nominations came out on Wednesday.
Will There Be Double Eviction This MidWeek?
A double elimination this week could mean disaster for someone in the house. It would be interesting to see if Arti Singh will be the only contestant to get eliminated this time. If there is double elimination, Shehnaz or Siddharth might not be evicted as they are potential finalists. Mahira is the probable contestant to join Mahira out of the house. An interesting twist could be on the cards this weekend if double eviction is a possibility. Mahira, Arti Singh and Paras will be fighting for literally one spot in the top 5. Also, reports suggest that Mahira and Arti will be evicted in a midweek elimination and not during weekend ka vaar.
Arti Singh and Mahira In A Twisted Fight To Get Saved from Elimination!
This week's elimination voting results promises to be a close fight till the end. Currently, based on numbers, Arti is in the bottom. However, Mahira is clearly very close to each other. The vote swing can go either ways but the bottomline is this week's elimination will be too close. Arti Singh is also in the bottom but her vote share has been worrisome compared to the other three contestants. Will Siddharth's fans attempt to save Arti Singh?
The fight is majorly between Arti Singh and Mahira even though the latter is leading. Siddharth and Shehnaz are potential finalists of Bigg Boss 13.
Bigg Boss 13 Week 19 Elimination Vote Share According to TheNewsCrunch Polls – Day 4 of Audience Voting – February 11th
Arti Singh – 19% vote share
Mahira Sharma – 15% vote share
Shehnaz Gill – 66% vote share
Bigg Boss 13 Voting Online Week 19
Voting through Voot App – You can install Voot app from Play Store or Apple Store and search for Bigg Boss 13. There is a voting banner and login and vote for your favourite contestant
Voting through MyJio App – Use MyJio app and vote for your favourite contestant by clicking on Bigg Boss 13 voting banner
You can vote at our voting poll to get instant results about your favourite contestants




Vote to save your favourite contestant
Who will get evicted this week? Let us know in the comments below.