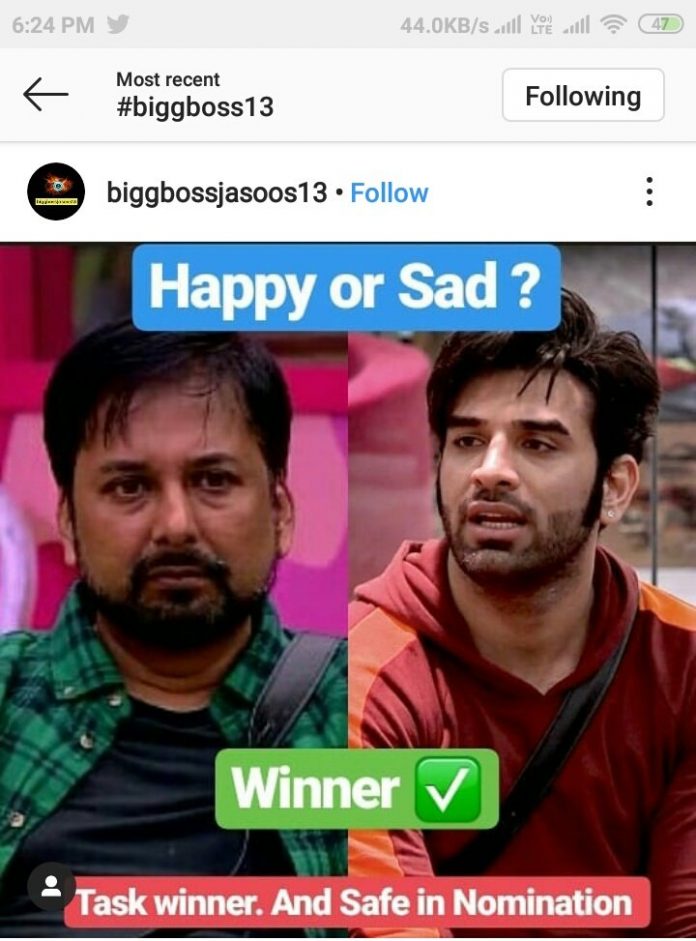 Here is the Bigg Boss Voting trend on Friday 18th October 2019, this would come as a shock for many Bigg Boss fans but unfortunately Mahira may get eliminated this week due to the rule of one female and one male with least number of votes will get eliminated from the house. There are two females nominated for elimination Rashami and Mahira. Rashami has got 23% of vote while Mahira got 11% of vote and hence unfortunately she is the one with least percentage of vote among female contestants and has to be eliminated.
Bigg Boss Eviction Safety Task for Men : Asim + Abu Vs Siddharth Dey + Paras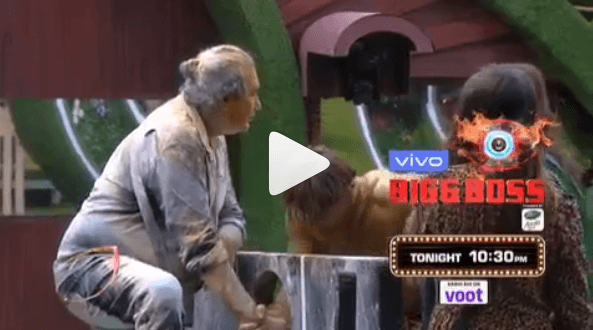 Bigg Boss announced a new task today 18th October 2019 where the nominated male contestants are paired up, Asim with Abu and Dey with Paras. Which pair holds their hand for long time when obstructed by housemates throughout the task is safe from elimination. It looks like both the pairs didn't give up and Bigg Boss had to abort the task. Hence all the four contestants are still nominated for eviction.
However, Siddharth Dey and Paras won the task which guarantees them safety. Asim and Abu Malik are nominated for evictions this week.
Bigg Boss 13 Voting Trend: Asim Leads Might Get Saved Over Abu Malik
Out of the four male contestants nominated for week 3 eviction Asim Riaz tops with 28% of vote, while Paras has 18% of vote. Siddharth Dey has 11% of vote while Abu Malik has 9% of vote. Abu Malik with the least vote percentage may get eliminated. It must be noted that Siddharth Dey is lucky as he has got lesser vote percentage than Mahira but is still safe from elimination due to the rule imposed by Bigg Boss.