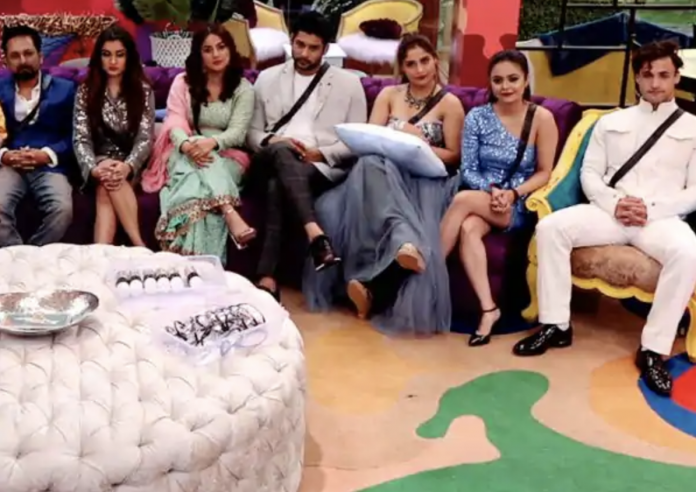 Bigg Boss 13 Voting has started for week 4 elimination and it's happening in full swing with fans supporting their favourite stars by voting for them. Today it's weekend ka Vaar still voting is happening as the voting polls closes on 27th Sunday night at 10:30 PM. Since this season has four week finales there may be four elimination on Monday.




Shehnaaz is having full support from her fans and votes are flying in for her. She is appearing safe with maximum no of votes from her fans in Punjab. She is still holding her 26% vote.
Asim Riaz is safe too with 24% vote and gaining fans support, there are many factors favouring him which will put him in finale.
Sidharth Shukla is at no. 3 in voting count with 21% vote and it's still a surprise that he is getting vote lesser than Asim as Sidharth has a huge fanbase. We have to wait and watch how the final voting tally looks.
Arti Singh and Rashami are in danger of elimination as they have only 9% of vote. Rashami though a known face is in danger as people started disliking her for her behaviour. Arti slowly gaining on Rashami's votes may get saved due to her sincerity.
Paras with 3% of vote is surely in danger of elimination. As there may be four elimination, Paras will go out if fans don't support him by voting for him.
Devoleena aka Bahu with just 3% of vote is again in danger zone. She is a known face but her recent fights in her house has made her lose audience support.
Mahira with 3% of vote may get eliminated and she is in danger zone. Shefali and Siddhartha Dey are surely getting evicted as they have least no of votes and people have started to hate these two owing to their behaviour in the house. Whom do you think should get saved? Vote below and share your views in comment section.
Bigg Boss 13 Voting Online
Voting through Voot App – You can install Voot app from Play Store or Apple Store and search for Bigg Boss 13. There is a voting banner and login and vote for your favourite contestant
Voting through MyJio App – Use MyJio app and vote for your favourite contestant by clicking on Bigg Boss 13 voting banner
Vote online in Voot website – https://www.voot.com/bigg-boss/bigg-boss-season-13/bigg-boss-13-voting-online/
You can vote at our voting poll to get instant results about your favourite contestants
Vote for your favourite contestants