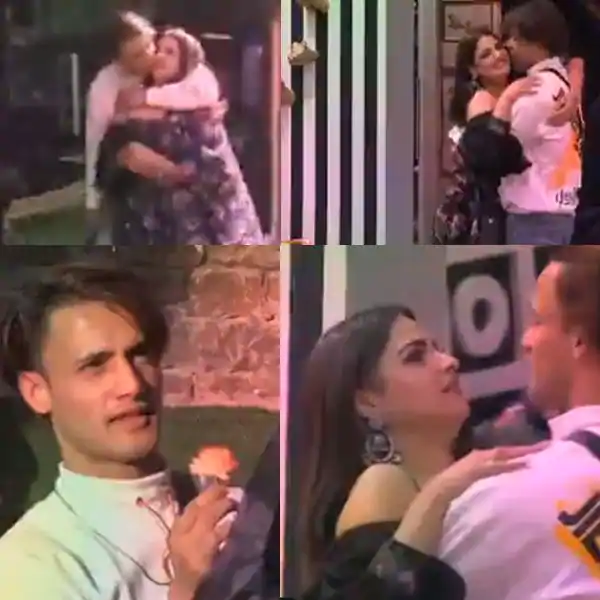 During weekend ka vaar yesterday Salman Khan has spoken exclusively about his alleged girlfriend. Vikas Gupta started this issue when he entered Bigg Boss house last week by revealing that Asim Riaz has a girlfriend outside Bigg Boss house which shocked Shehnaaz Gill and other housemates. They even started looking down on Asim Riaz. But his brother lashed out on Vikas Gupta in Twitter that since Vikas entered the house as Sidharth Shukla's connection he wanted to taint the image of Asim Riaz and for that he is doing this by blaming him about girlfriend.




Event Spotbye carried an article about Asim Riaz's alleged girlfriend Shruti Tuli and said that his brother Umar Riaz and father are trying to hide this information and supress it to make sure his name inside the house will not get spoiled. They event don't want Asim Riaz to have a realtionship with Himanshi Khurana so he can focus his game to win Title of Bigg Boss 13.
But Asim Riaz during weekend ka vaar made it clear that he doesn't have anyone waiting outside Bigg Boss house and he will pursue love for Himansh Khurana deeply once he goes out of Bigg Boss and if his family oposses that then he will not listen to them in this issue. Salman warned Asim that if he finds out that he lying about girlfriend outisde Bigg Boss house the consequences of that will be severe.
Asim Riaz's fans were not happy with how Salman dealt with him and trended #AsimForTheWin on Twitter. Do you really believe Asim has a girlfriend outside Bigg Boss house? Vote below.
Does Asim Riaz has a girlfriend outside Bigg Boss house?