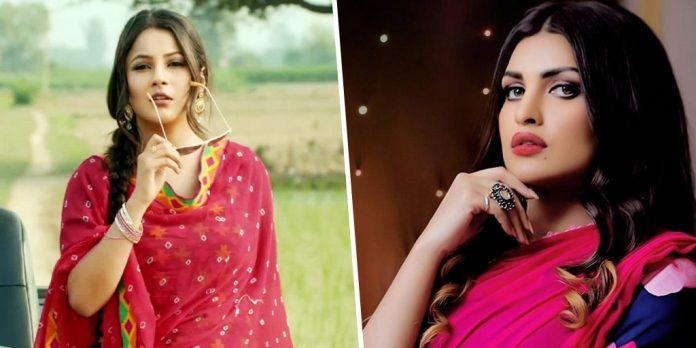 Bigg Boss 13 had reached its first finale and three contestants were eliminated and six new wild card contestants are entering the house. One of them is Himanshi Khurana, while Salman Khan announced her entry we could see Shehnaz Gill breaking down and crying uncontrollably. Himanshi Khurana and Shehnaz Gill are both Punjabi singers and bitter rivals, they were involved in a huge fight and Shehnaz doesn't want to stay with Himanshi Khurana in the same house.




Shehnaaz enjoys a huge fan base compared to most other contestants in Bigg Boss 13. We have seen Shehnaaz being blunt and open at times but the audience seem to like it. However, Shehnaaz is very emotionally fragile and other contestants are likely to use that against her.
Himanshi Vs Shehnaaz – Who Will Be Affected?
Himanshi Khurana's entry into Bigg Boss 13 has created ripples already within the house. The fight between Himanshi and Shehnaaz is the cream on the pie for the makers of bigg Boss 13. They wish to make the most out of the catfights between the two. Catfights are definitely a TRP booster.
Can Shehnaaz Find Solace in Siddharth Shukla's Friendship Forever?
Siddharth and Shehnaaz (Sana) are the most loved contestants in BB13 right now. Their friendship seems to be blossoming much in the favor of the vote bank. Siddharth and Shehnaaz are found to be trending on Twitter very often and their fans love them.
Recently, Shehnaaz was found to be trending on Twitter and her fans are showing their digital support. #WesupportShehnaaz is trending on Twitter for a while now.
Here's what Shehnaaz's fans are tweeting about her favorite contestant:
1st love #WeSupportShehnaaz @BiggBoss @ColorsTV pic.twitter.com/aHogyhqibD

— flipper rahul (@cozmrahul) November 3, 2019
https://twitter.com/soumendra00/status/1190993748617859077
https://twitter.com/Winglessbird5/status/1190991785645883393
https://twitter.com/MKchaudhary_14/status/1190985112202072065
https://twitter.com/iKabirThapar/status/1190990187377000448