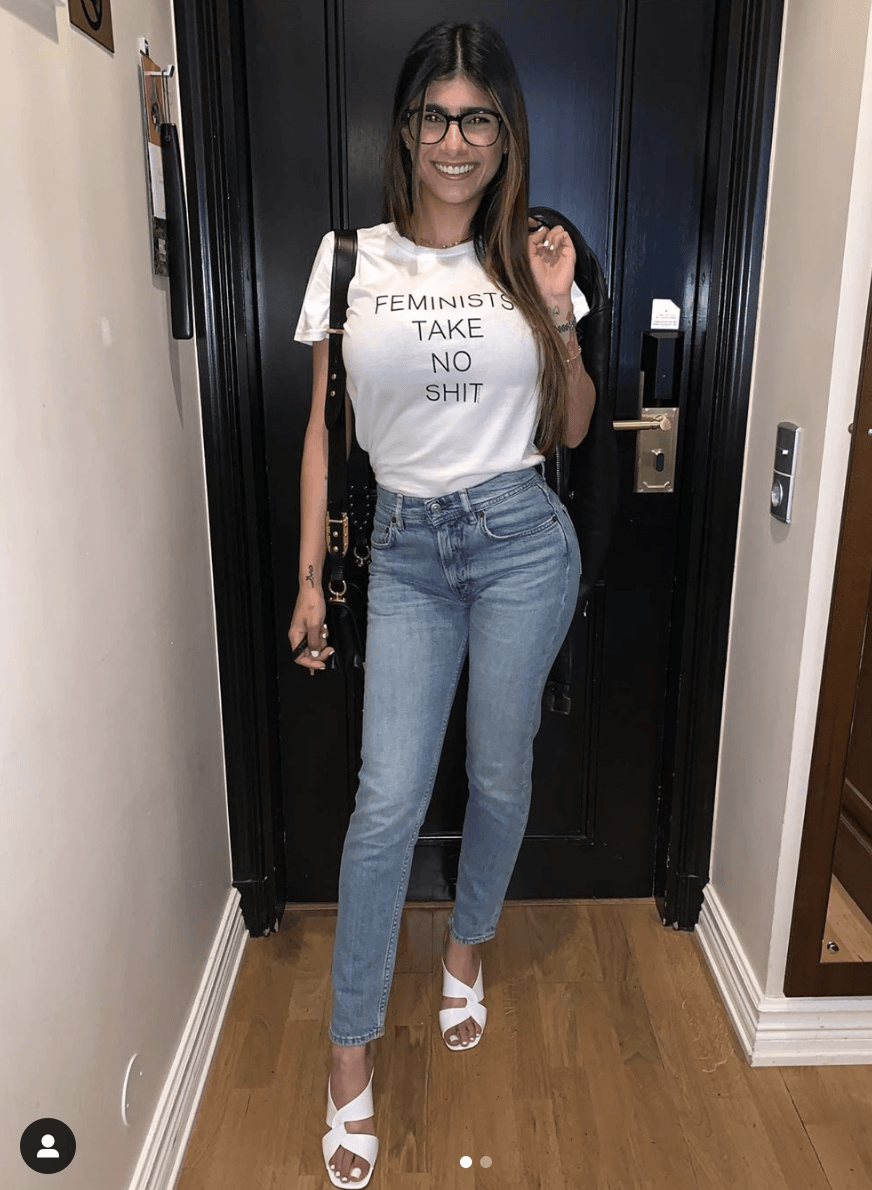 The new season of popular reality TV show 'Bigg Boss 13' is about to begin. The teaser of the show has also arrived, now the contestants are just waiting for the show to be on air. This time in Bigg Boss, only celebrities will be there and there wont be common people. Meanwhile, news started coming that former adult star Mia Khalifa has also been approached for Bigg Boss 13. The news is spreading fast but Mia Khalifa is standing on her last tweet and stand in which she said that she will not come to India.




Actually, in the year 2015 too, Mia Khalifa's name had came up for Bigg Boss, at that time Mia Khalifa tweeted on her Twitter account making it clear that she is not going to be a part of Bigg Boss and that news is fake. On Twitter Mia Khalifa tweeted, "I want to make some things very clear. I will never come to India by mistake, so whoever is saying that I will be part of 'Bigg Boss' I'm gonna have to be fired immediately. "
Let's get something clear: I am never stepping foot in India, so whomever said I have "shown interest" in being on Big Boss should be fired

— Mia K. (@miakhalifa) September 15, 2015

There are often speculations about Bigg Boss contestants. The beauty of the reality show is shocking the fans by getting unexpected celebrities to be a part of it. Sunny Leone has become a part of the show from the porn industry. But Mia Khalifa has made it clear that she is not going to be a part of Bigg Boss. Yes, this tweet has been more than 4 years, in such a situation, Mia Khalifa may have changed her mind, so we can not say anything.
Mia Khalifa had told the BBC in an interview that even if she wants, she can never live a private life. Even after so many years of leaving the porn industry, she has no personal life left.
Mia said that whenever I go to the public platform, I have post-traumatic stress. Whenever people see me, it seems that they are trying to look directly inside my clothes. I feel ashamed that I have lost my privacy. Anyway, I am just a search distance for people.
We hope she becomes a part of Bigg Boss 13 and have a image makeover like Sunny Leone who is now enjoying a successful career in Bollywood.