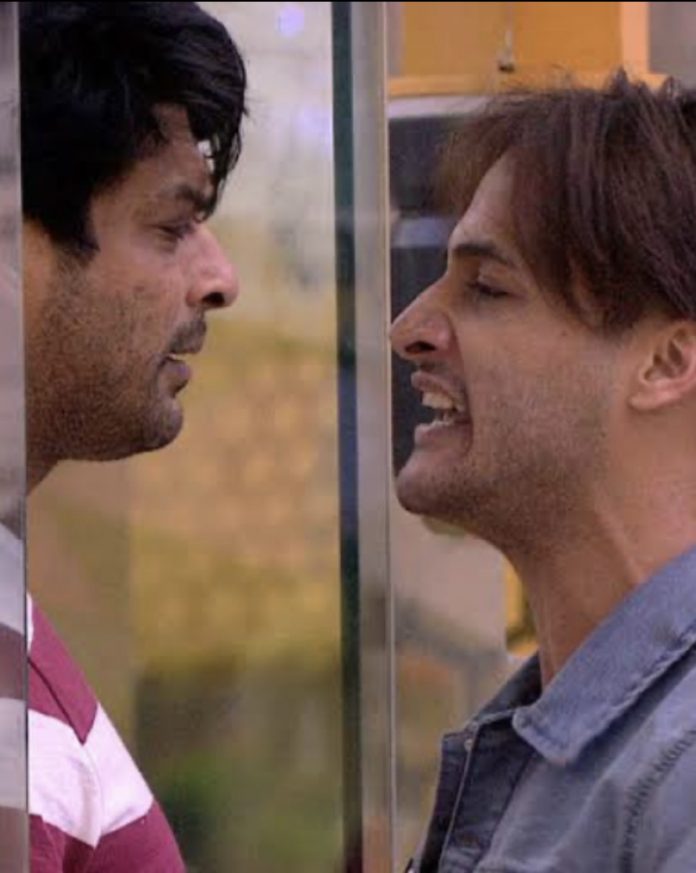 Bigg Boss 13 is entering a very crucial phase in the competition. The drama, chaos, breakups and entertainment is reaching new heights as the contestants are fighting for footage, attention and love from the audience. However, violence seems to be a cause for concern and it looks like Bigg Boss 13 found its secret sauce for TRP boost this season.
With the Bigg Boss 13 Elite Club tasks ending up inconclusively, it is going to be an interesting phase of the competition from now. However, the makers have decided to give a new twist to the competition. Intense tasks are a great source of drama, fights and tussles. As a result, the ticket to finale tasks are set to bring a new phase of entertainment in Bigg Boss 13.
The grand finale of bigg Boss 13 is scheduled for the middle of February and with just three weeks remaining the competition will get tougher than ever.
Bigg Boss 13 Ticket to Finale Task Details
According to reports, the makers have decided to bring in Rohit Shetty for a special task in Bigg Boss 13. It is predicted that this task will set the tone for the ticket to finale tasks. Shivin Narang and Karishma Tanna are also expected to be a part of the special tasks.
Bigg Boss 13 Ticket to Finale Task Probable Winners
Asim Riaz
Asim Riaz is touted as the probable winner of the ticket to finale tasks thanks to his determination, physical strength and endurance. However, we can expect some interesting fights.
Siddharth Shukla
Siddharth doesn't look to be perfectly fit as before after his typhoid episode. However, he is under pressure to live up to the expectations of his fan base.
Shehnaz Gill
Shehnaz will have a very tough time without Siddharth's support and it would be interesting to see how she fares in the upcoming tasks.
Rashami Desai
A lone warrior with a strong fan base has much to prove as she not won any task in a long time now. The ticket to finale will prove the supremacy of Rashami if she manages to win it.
Paras and Mahira
The duo needs the support of each as the competition to get into the top five looks tough with the likes of Arti Singh and Shefali Jariwala still having an outside chance of making it to the top five.
Bigg Boss 13 Vote 
Vote for the contestant who is deserving to win the ticket to finale.
Who Will Win the Ticket to Finale Task?