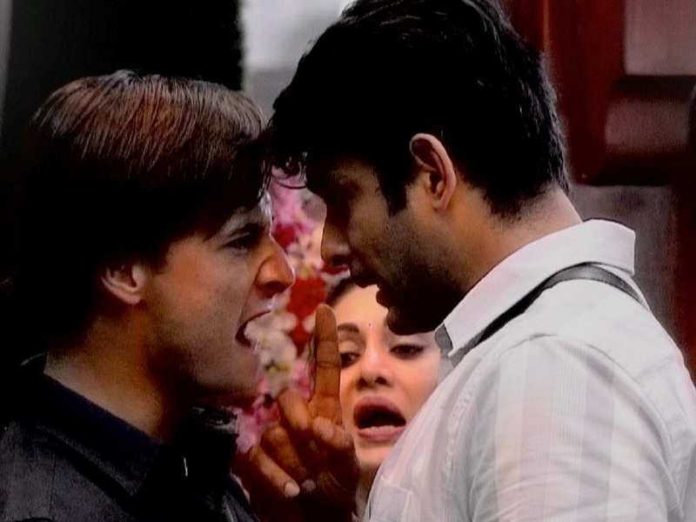 The finale of Big Boss 13 is next weekend and each fan base wants to show their presence in the Twitter world. With hashtags trending and battles galore it is indeed a fun time to be a Siddharth Shukla or Asim Riaz fan. They are having the time of their lives making their favorite contestants trend and fighting one another. It is but natural that both of them will be in the top 3 and their fans are well aware of this fact. They are doing their bit on the outside as Siddharth and Asim are doing their bit on the inside. Siddharth and Asim's fans are going the extra mile to make their presence felt and to keep the buss around these two alive and kicking. Over the last few months we have been noticing battles brewing between the two on the outside and the inside. We also witness fan wars, just like today. Asim and Siddharth Shukla's fans were fighting on Twitter to bag the top spot in trends. It was #SidharthKeAsliFans versus #AsimKeAsliFans.
What is Happening on Twitter?
Currently, Siddharth Shukla is in the lead currently trending at number 2 spot on Twitter with Asim not far behind at number 3. The fans are gushing over their idols with praises galore. They are ready to pounce on one another anytime.
Some tweets go like this:
Bros turned foes – Asim & Sidharth have entered the semi-finale ring. Aap kiske liye comments ki bauchhar karoge, to make them win? Use the housemate hashtag, & remember- only comments until 6PM tomorrow, will be counted. #BB13OnVoot #AsliFans #SidharthKeAsliFans #AsimKeAsliFans pic.twitter.com/f2YyKvCzU7

— Voot (@justvoot) February 5, 2020
#SidharthKeAsliFans
We never seen such a mature, loving, caring, a good friend and have a good amount of knowledge in all time BB history.
Before I don't know him but after seeing him in BB house I became a fan of him. He is not perfect but a true hearted man😍 @RealVinduSingh

— Biplab Halder (@BiplabH07119859) February 5, 2020
https://twitter.com/AsimForTheWin__/status/1225062412383969282
Asim's achievement
1. 24 sexiest man
2. 4th tv personality
3. World record of 15m
4. Most trending n popular contestant
5. Getting appreciated by @CastingChhabra
6. John cena suporting him
7. Public is wd asim#AsimKeAsliFans#BB13OnVoot #AsliFans

Go and comment on voot..

— Asim Fan's Club 2020 (@mehedihasandk11) February 5, 2020
At this  rate we won't be shocked to see Asim and Siddharth in the top two. Their journey and growth has been spectacular in the last few months and it is truly marvelous the way their fans have held fort for them on the outside.