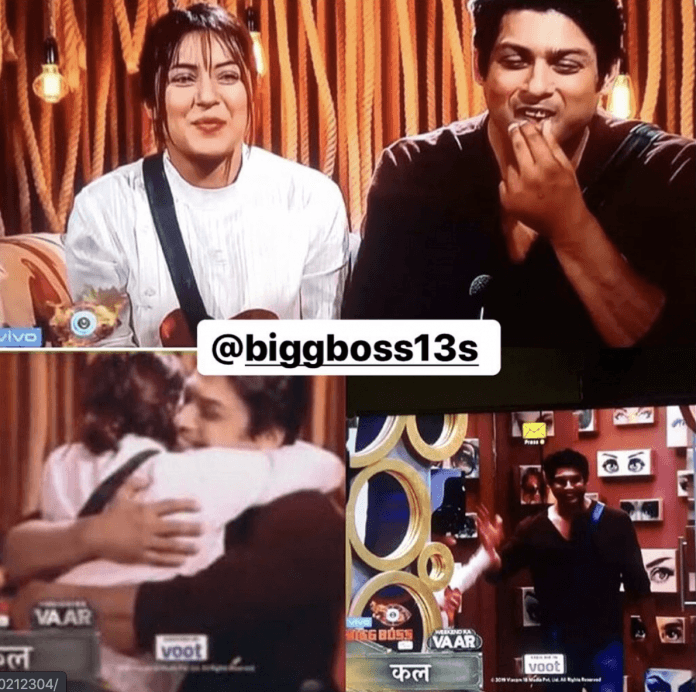 The audience of Bigg Boss 13 was missing Siddharth Shukla quite a lot in this house. At the same time, almost all the householders were feeling the lack of Sidharth Shukla. In our previous report, we had informed you that Siddharth will be discharged from the hospital within a few hours.




By the way, if you too come in the list of fans who have missed Siddharth, then we have brought a good news for you. Yes, Siddharth is going to take entry in the house tonight only. Makers have given a glimpse of the upcoming episode and revealed that Siddharth Shukla will get entry into the house through Confession Room.
In the promo that surfaced, Bigg Boss calls Shehnaz Gill in the confession room and Shehnaaz Gill wakes up happily as he goes there because his special friend Siddharth is sitting inside. Shehnaz hugs Siddharth and welcomes him at home. As Siddharth enters the house through the confession room, Aseem Riaz also looks quite happy.
Watch below a glimpse of the upcoming episode of Bigg Boss 13 …
https://www.instagram.com/p/B6GmuimAbNu/?utm_source=ig_embed
Why Sidharth Shukla was in Hospital
If for some reason you have not been able to see Bigg Boss last week, then you should know that Siddharth got typhoid, due to which his health was slowly declining. Siddharth was first sent to the secret room of Bigg Boss and soon after that he was sent to the hospital. Last night, Salman also took Siddharth's movement through video call and wished that he gets well soon. For the moment, it has to be seen how Siddharth does a blast after returning home. By the way, how eager are you to see Sidharth Shukla in Bigg Boss 13? Share your views in the comment section below.