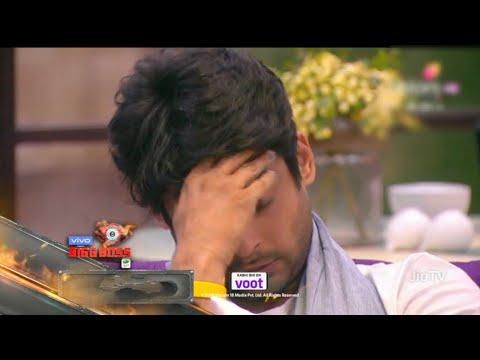 In Bigg Boss 13, Siddharth Shukla keeps collecting headlines for some reason or the other. Everyone's attention went to Siddharth Shukla when Shukla was seen crying in the last episode. Everyone was shocked to see his tears. Everyone seems curious to know, because of whom Siddharth Shukla roaring like a lion in the house is crying. Meanwhile, people were also believing that, listening to Rohit Shetty's words, Siddharth Shukla came crying. Significantly, 2 days ago, Rohit Shetty had ended the battle of Siddharth Shukla and Asim.




After watching the episode, it was understood that the promo of the show was edited in such a way that people get misunderstood. That's why everyone was thinking of Rohit Shetty as the reason for Siddharth Shukla's crying. If you also feel that, Siddharth Shukla is crying because of Rohit Shetty, then you are also thinking wrong. We are saying this because, Siddharth Shukla's reason for crying is his mother.
Yes, you heard it right…. Bigg Boss gifted a letter written by his mother to Siddharth Shukla on going to task. While reading this letter, Siddharth Shukla saw tears in his eyes. In the last episode, it was clearly seen how Siddharth Shukla became emotional after reading his mother's letter. This style of Siddharth Shukla is getting much praise on social media. Siddharth Shukla's mother wrote that, he should not speak anything about Asim's mother and sister and should also apologise to Asim for his mistake.
Watch Siddharth Shukla's video-
https://www.instagram.com/p/B6rVbXdlSyy/?utm_source=ig_embed
After reading the letter of mother in the last episode of Bigg Boss 13, Siddharth Shukla realized his mistake. That is why later Siddharth Shukla was seen hugging Asim. In such a situation, it would not be wrong to say that the animosity of Asim and Siddharth Shukla is over now. However, do comment by commenting on your opinion on this issue.