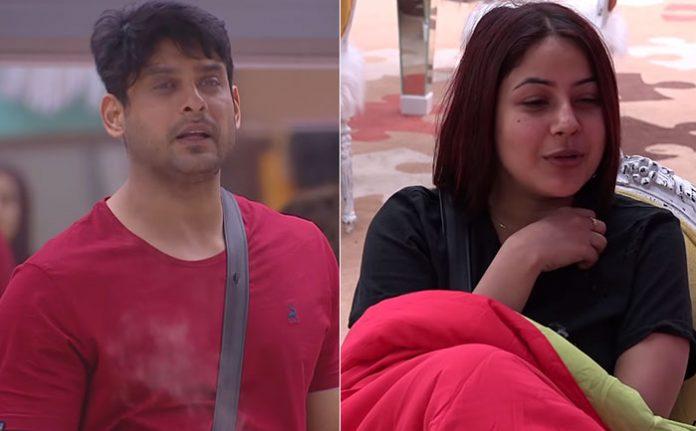 Bigg Boss 13 TV News: At this time in Bigg Boss 13, everyone's eyes are only on Sidharth Shukla and Shehnaaz Gill. Now this has to happen. The fight between these two is reaching different level. Seeing these two, it is clear that, on the day of Bigg Boss 13, relationships continue to form and deteriorate. Now look at Sidharth Shukla and Shehnaaz Gill. At first the two became friends of each other and now that the show is moving fast towards the finale, now these two have become arch enemies of each other.




The last episode of Bigg Boss 13 has started the fight of these two. Due to these two, there was a fight during the captivity task at home. At the same time, the debate of these two was seen increasing. Shehnaaz Gill is still angry with Siddharth Shukla's comment.
Sid had earlier asked for Shehnaaz Gill, who would not be the parent of his parents, how he would become someone else's saga. To answer this, yesterday, Shehnaaz Gill was seen taunting Siddharth.
At the same time, Siddharth Shukla was seen ignoring Shehnaaz Gill. Later in the episode, Shahnaz was seen talking to Rashmi Desai and Vishal Aditya Singh about this. As soon as Sid came to know this, he went to Shehnaaz Gill. Even after convincing Shehnaaz Gill, Siddharth Shukla does not listen to him and starts making fun of him.
Shehnaaz Gill got angry with Siddharth Shukla's actions. After which, while talking about the taunt, he said that, you have to answer, now you have to open your mouth. On hearing this from Shehnaaz Gill, Siddharth Shukla answers that, do not consider me Himanshi Khurana. I am not going to listen to these kinds of things from now on.
Hearing the name of Himanshi Khurana from the mouth of Siddharth Shukla, Shehnaaz Gill got chilly. Now this will happen, Himanshi Khurana is a known enemy of Shahnaz. In such a situation, tell us how excited you are to see the uproar in Bigg Boss 13.