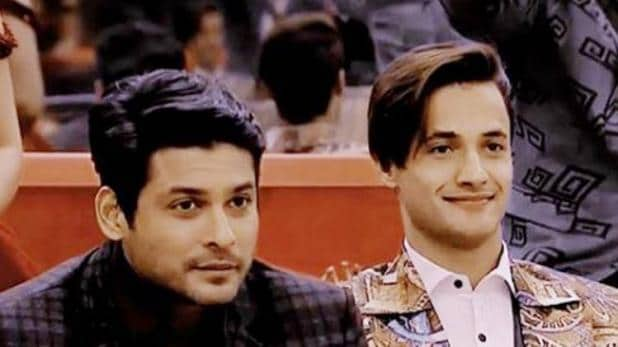 There is no doubt that after Siddharth Shukla in the house of Bigg Boss 13, a contestant has got more love from the audience is Asim Riaz. In the initial days, no one thought that Asim would be so popular in Bigg Boss's house. Day by day the game of Asim Riaz is even stronger. At present, in the house of Bigg Boss 13, the Captaincy Task is going on and it is heard that this week's new Captain Asim Riaz has been selected.




But now what we are going to tell you will be surprised to the knowledgeable Asim's fans and the rest of the audience as well. At this time, a promo of Bigg Boss is becoming very viral on social media. In this video a joke is being made about Asim Riaz's sexuality.
In this unseen uncovered video, both Shehnaz Gill and Siddharth Shukla are seen making fun of Asim's look. In this video, Shehnaz says to Asim, "You have got your upper lip filler done. You have done it." After this, Asim says, "You are so filthy, why should I get them done?" I am a little girl. "Siddharth, Asim's friend, interrupts," Don't you, girl. Only then, you say that you have done something. "Siddharth says to Asim while enjoying it," You are a boy, but you tell me you are a boy ". Yet Siddharth repeatedly jokes to Aseem "You are a boy. And Aarti says when Aseem talks to a girl it seems like two girls are talking. "Shehnaz is making fun of Asim making fun of" Tu hai na cute sa baby hagi and tu clip me. "
. @ColorsTV and @BiggBoss will never telecast this.

Shameless #ShitNaaz are commenting on asim's sexuality

— The Khabri (@TheRealKhabri) December 19, 2019

Aarti Singh, Madhurima Tuli, Arhan Khan, Vishal Aditya Singh and Asim Riaz (Asim Riaz) nominated for eviction this week. According to the news, this week Arhan Khan may be evicted from the house.