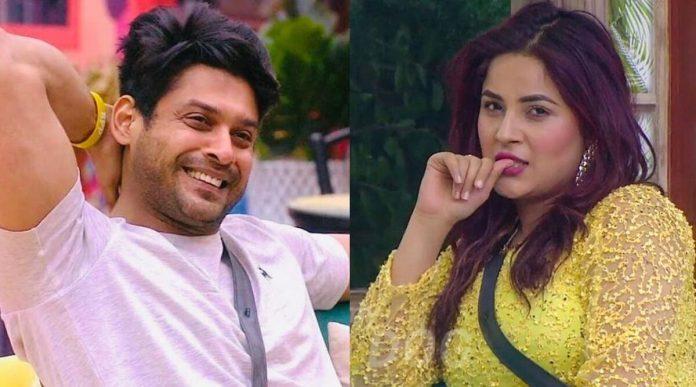 In Bigg Boss 13, the fight between Siddarth Shukla and Aseem Riaz is currently the hottest topic on everyone's mouth. Everyone is surprised to see this fight going on between two friends. But in the midst of this uproar, new flowers of love are also seen blooming. We are talking about Siddharth Shukla and Shahnaz Gill. In this ongoing battle between Siddharth and Aseem, Shahnaz Gill is seen standing completely with Siddharth Shukla. But something happened in yesterday's episode that can be said after seeing that the relationship between the two is growing more than friendship.




#WeAreWithSidShukla is trending on social media as they think it was unfair from Shefali to disqualify Sidharth and make Himanshi the captain of house. Actually, in yesterday's episode of Bigg Boss, Siddharth goes to Shahnaz in the morning after the fight between Asim and Siddharth. So it was seen talking in sign language between the two in a very cute style. While Shahnaz was telling Siddharth to stay away from himself, Siddharth is not ready to accept him. In such a situation, Siddhartha asks Shahnaz the reason for doing this, then she tells that Aarti slept with Siddharth on the bed last night, which made her jealous.
Let us tell you that this sweet and sour experience in the midst of this quarrel is nothing less than a treat for the audience. But whether this new story started between Siddharth and Shahnaz really has a decision or not, it will be known in the coming time. Well a few days ago, Siddharth Shukla was also seen flirting with Mahira Sharma.