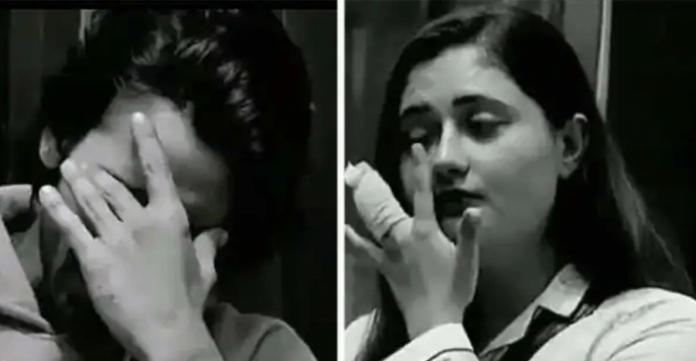 Arhaan Khan is no longer part of Bigg Boss 13, Even after this, his name comes out in the house on one pretext. Recently, Rashmi Desai had revealed that she is not going to have any relationship with Arhaan Khan. His friend Devoleena Bhattacharjee was overjoyed to hear this talk of Rashami Desai. Meanwhile, once again Rashmi Desai has started to open the pole of Arhaan Khan. We are not saying this, but something similar happened in the last episode of Bigg Boss 13.




When Rajat Sharma entered Bigg Boss house, he first made Rashami Desai the victim of his questions. Rajat Sharma alleged that Rashmi Desai on the show lied about Arhaan Khan's marriage. That is why she was seen expressing her love to Arhaan within 48 hours of the truth.
Responding to this question, Rashami Desai said that, Arhaan Khan never told me anything about marriage and children during the relationship. Now I feel as if he has used me. Apart from this, Rashami Desai also revealed about her marriage.
Rashmi Desai said, I did not know that Arhaan Khan has also promised to marry inside the Bigg Boss house as he had a deal with the makers of this show. When Salman Khan told me this thing, I felt very sad. Arhaan Khan has hidden many things from me. At the same time, talking about Siddharth Shukla, Rashami Desai told him to be a small child who puffed up little things. By the way, what do you think about Arhaan Khan's issue, please comment below.