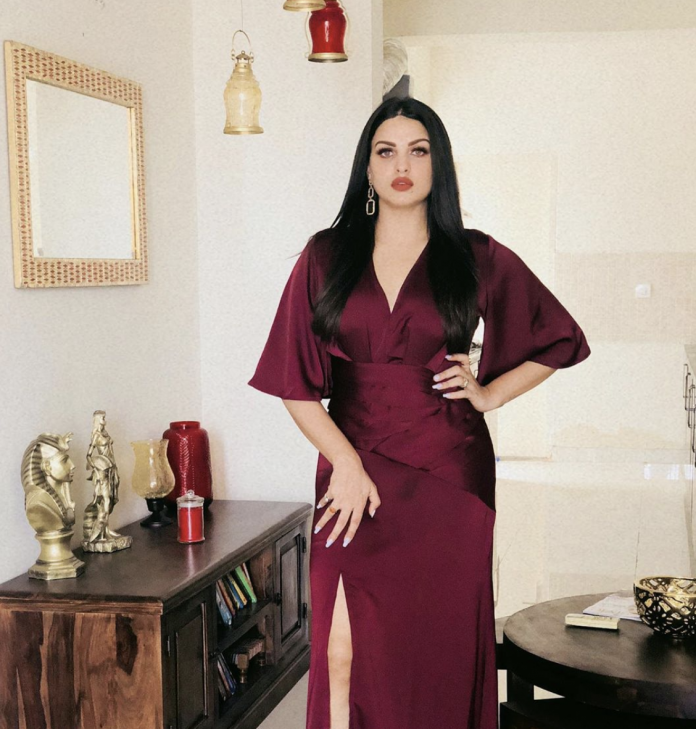 This season of Bigg Boss 13 has been very unpredictable. This time something has happened in the house that has surprised the fans of Bigg Boss 13. Recently, Bigg Boss makers brought home a big twist, calling home connections. In this, Himanshi Khurana came home as a connection of Asim Riaz and here, Asim Riaz and Himanshi Khurana openly expressed their love. But later in the weekend, they both had to face two-four questions from Salman Khan's sharp questions. During this time, when information about Asim Riaz's old affair came out, Aishwarya Rai Himanshi Khurana of Punjab also had to speak a lot in his explanation. But after that it seems that the actress has lost her mind and she is very upset.




There is so much truth in the relationship between these two and how much, it will be known only after the end of Bigg Boss 13. But it is clear that there is definitely some difference between Himanshi Khurana and brother of Asim Riaz. According to the latest reports coming out, Himanshi Khurana has unfollowed Asim Riyaz's brother Omar from Twitter and Instagram as soon as he comes out of the house. Now the reason why Himanshi has done this is not clear, but this news has created a rift between the fans of Himanshi and Asim Riaz.
So @realhimanshi has unfollowed @realumarriaz on twitter Insta
And @lostboy54 has Followed Her

Whats happening now. Was this All a Drama by Himanshi to Get Publicity, Degrade Asim and to get a clean chit for herself inside BB by defending most of the things about her???

— The Khabri (@TheRealKhabri) February 3, 2020

Recently another shocking news related to Asim Riaz was revealed. A close friend of Umar (Umar Riaz), brother of Asim Riaz, has made a shocking disclosure that he had been in a live-in relationship with Shruti Tuli for about one and a half years. At the same time, Himanshi Khurana was also seen speaking with Rashmi Desai after her re-entry in Bigg Boss 13, that she was seen by someone close to Asim's family to express her feelings for Asim Riaz. Is forbidden So was it Omar Riaz? All these questions will be solved only when Asim Riaz and Himanshi Khurana themselves will come out and discuss these questions. But what do you have to say on this pair of Asim and Himanshi. Please tell us by commenting.