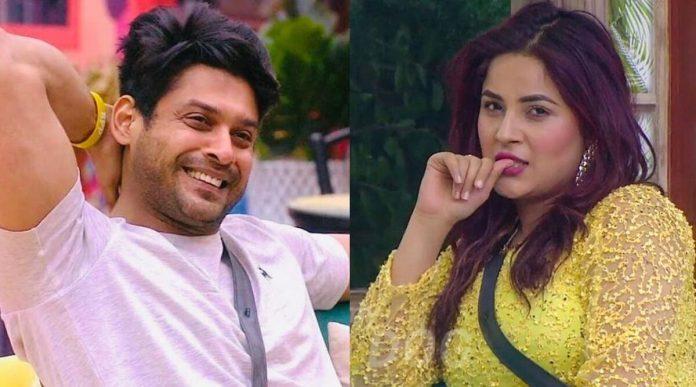 Bigg Boss 13 contestants are in heated mode as they all stay under the same roof for a while. As the finale gets closer, everyone seems to be putting their relationship-status at stake as well. Well, let's talk about Sidharth Shukla and Shehnaz Gill, there are always fights between the two, but with time, both of them resolve each fight.




These days Sidharth Shukla is seen making distances from Shehnaz, and this thing is upsetting Shehnaaz inside but she is not showing it outside. While the two are quite positive about each other, in the meantime we have a video in which Shehnaz has said something to Rashami Desai which would shock her fans.
Yes, in this video, Shehnaaz Gill is sitting in the living area of ​​Bigg Boss 13 telling Rashami Desai that she should stay away from Siddharth Shukla or else she will break her mouth. By the way, Shehnaz Gill has done all these things in fun, but it seems that she is seen saying her heart to Rashmi.
Watch the video of Shahnaz Gill going viral below …
https://www.instagram.com/p/B6zd_BaAZo5/?utm_source=ig_embed
Is Shahnaz too possesive about Siddharth?
It is clear that Shahnaz needs full attention from her friends. If Sidharth starts focusing more on someone else, then she starts doing ridiculous actions. For the moment, it has to be seen how Shehnaaz cuts time in this house in the coming days, because Siddhartha is not in the mood to talk to her at all. By the way, how eager are you to watch the upcoming episode of Bigg Boss 13? Share your views in comment section below.