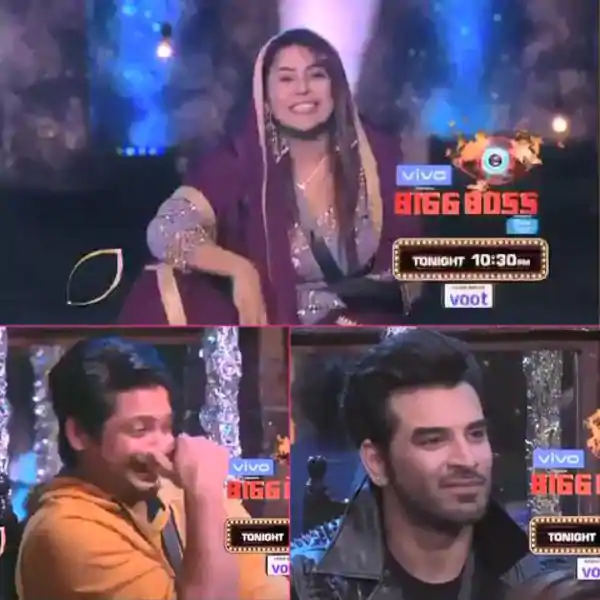 It is well known that Shehnaz Gill completely smitten by Siddharth Shukla. The condition of Shehnaz Gill is that, now she does not even see Paras Chhabra in front of Shukla. Now Shehnaz only keeps chanting the name of Siddharth Shukla. This is the reason Shehnaz and Siddharth Shukla's sweet nozzle is seen in Bigg Boss house. The reason for this is Siddharth Shukla whom Shehnaaz's antics continue to bother. That is why Siddharth Shukla keeps trying to get rid of this Katrina of Punjab again and again.




It seems that Shehnaz Gill is not going to give up the pursuit of Siddharth Shukla so easily. That is why she has proposed Shukla for marriage in front of all housemates. Yes, you heard it righ. The proof of this is the new promo of Bigg Boss 13 in which Shehnaz Gill is seen expressing her love to Sidharth Shukla.
In the promo of Bigg Boss 13, Shehnaz Gill has a chance to narrate her jokes in Comedy Night. During this, Shehnaz is seen explaining to Siddharth Shukla instead of Jokes that, both of them should get married now. Shehnaz is saying that I want Siddharth Shukla and me to get married. If you all want that, then all of you stand up. Just as Shehnaz said this, all the people present there stood up making noise.
After this, Shehnaz Gill is seen saying that, Siddharth Shukla should call her after coming out of Bigg Boss house. Both of us will talk about marriage. Shenaz Gill did not stop here. Mahira Sharma and Paras Chhabra were also heavily targeted.
Watch Bigg Boss 13 10th January 2020 promo-

It is clear from the promo of Bigg Boss 13 that, today's episode is going to be a lot of fun. In such a situation, tell us how eager are you to watch this episode.