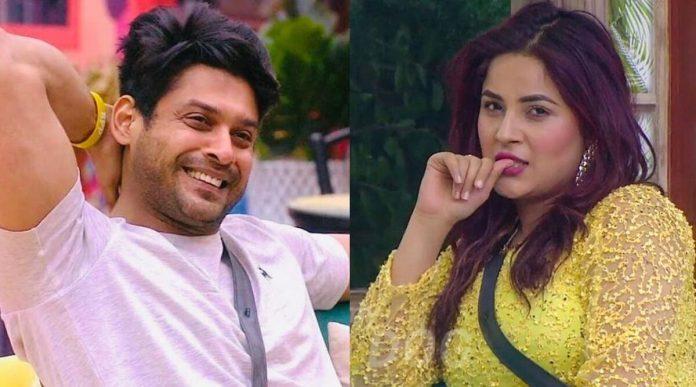 Everyday new dramas are being seen in the house of Bigg Boss 13, which are very much liked by the audience. If you talk about the latest drama going on in the house of Bigg Boss 13, then it is seen between Siddharth Shukla and Shehnaaz Gill. Actually Shehnaaz Gill wanted help from Paras Chhabra to become the captain of the house but he was supporting Mahira Sharma. Shehnaaz Gill was trying very hard to convince Paras, which Siddharth Shukla felt bad about that, after which he reprimanded Shehnaaz.




Siddharth Shukla told Shehnaaz Gill that she comes to him when she needs a limelight. Shehnaz tried hard to convince Siddharth but he did not agree and he told Katrina Kaif of Punjab that he does not want to talk to her. Shehnaaz gill apologized to Siddharth last night and kept trying how he would spit his anger but Siddharth Shukla (Sidharth Shukla) did not budge.
If we talk about today's episode, Shehnaaz Gill will look very upset because of this and she will keep on praying in front of Siddharth. Shehnaaz Gill will then seek help from Vikas Gupta, the mastermind entering the house, and ask him how to convince Siddhartha. Shehnaz will also be seen saying to Vikas that she cannot stay at home without talking to Siddharth. Will Vikas really help Shehnaz or not? This will be known only in the coming episodes, but it seems that Siddharth Shukla is not in the mood to talk to Shahnaz yet.