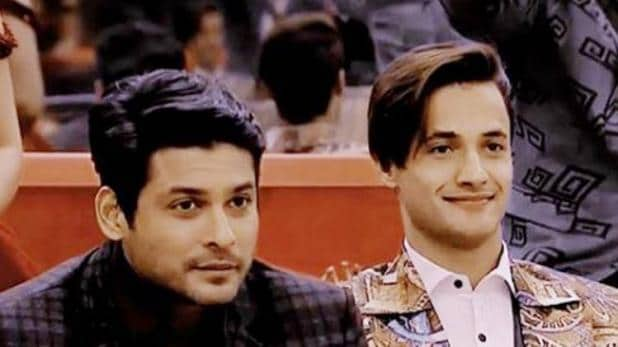 It would not be wrong to say that Sambhavna, who was seen in Bigg Boss, watches Bigg Boss 13 very carefully. That's why Sambhavna does not forget to comment on the drama going on in the show. Recently, Sambhavna had made fun of those on social media who were describing Asim Riaz as the winner of Bigg Boss. Apart from this, Sambhavna has many times made it clear who is doing what in the house. Meanwhile, Sambhavna Seth has fiercely lashed out at Siddharth Shukla and Asim Riaz.
Not only this, this beauty of TV has not avoided giving advice to both of them. After watching the last episode, Sambhavna Seth was annoyed with both Siddharth Shukla and Asim Riaz. In such a situation, they have attacked both of them fiercely through social media.
Sambhavna Seth has written, why Rashami is scared. What has happened here. I am trying to understand. After watching this episode, I am so sure that Siddharth Shukla did not start talking about the past.
Sambhavna Seth further wrote, First Rashmi Desai started talking to Aarti Singh about this. Siddharth Shukla is never going to forget his past. Why is the battle between these two coming infinitely. It will never improve.
Why is Rashmi scared??Aisa kya hua..Im trying to understand..But as far as i know Shukla never started abt this past thing..It was Rashmi who spoke first to Aarti..And un dono ke beech ye Asim kyu gulaati maar raha tha ?..Ye nahi sudhrega @BiggBoss @ColorsTV #SidharthShukla

— Sambhavna Seth (@sambhavnaseth) December 30, 2019

Let me tell you, Sambhavna is talking about Siddharth and Rashmi's fight in the last episode here where Siddharth had mentioned that, Rashmi Desai followed her to Goa. Siddharth Shukla repeatedly talks about past in the house. Siddharth Shuklane had uprooted all these things last week. Because of which Rashami Desai had to suffer a lot. By the way, what is your opinion on this issue, please comment.