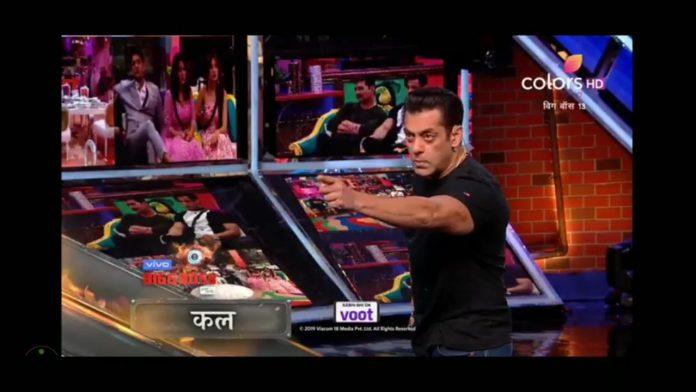 Today Bollywood's Sultan Salman Khan is going to bring 'Weekend Ka Vaar' in front of the audience. Salman Khan has shot this episode. A promo of this episode is becoming increasingly viral on social media. In which there is a tremendous fight between Siddharth Shukla and Rashmi Desai. During this fight, Rashmi Desai angrily throws tea at Siddharth Shukla. After this, as soon as Siddharth Shukla moves towards Rashami Desai, Arhaan Khan comes to the rescue.
In this promo that is seen, you can see that during this time, Siddharth Shukla (Siddharth Shukla) goes so stinky that he rips the shirt of Arhaan Khan. The promos that came out are quite surprising. Salman Khan, the host of the show is also surprised to see this house mohol.
https://www.youtube.com/watch?v=5Ncw1obth0o&feature=emb_title
Siddharth Shukla (Siddharth Shukla) says angrily about this behavior – "What have you got?" I do not do this in my house. "Along with Siddharth, Salman Khan will also introduce a class of family members. Salman Khan does not stop this, angrily, he is seen saying not to host the show further. Salman Khan says during this time that he brought Farah Khana to the show in his place.