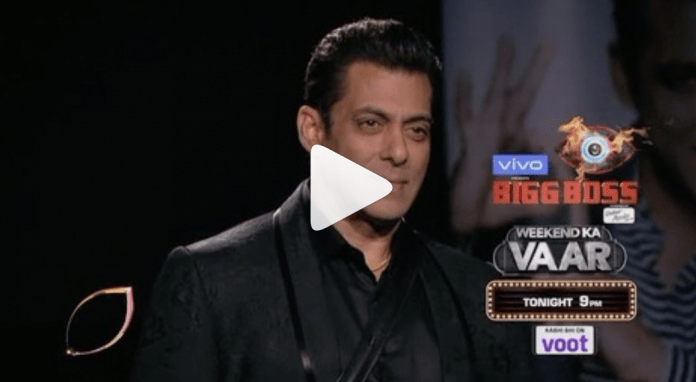 Salman Khan is not only a Bollywood superstar but also a great host. Salman Khan is going to complete 10 years hosting Bigg Boss. On this special occasion, Colors channel has introduced Salman's past journey in a video in these 10 years. After seeing this journey, Salman Khan's eyes were moist. However, we have also heard Salman Khan saying many times that he will not host Bigg Boss after this season. But Salman Khan gets ready to host each time only by thinking the fans' displeasure and his show Khalti Kami. But the memories associated with this show in the journey of 10 years do not let him get separated from this show.




Bigg Boss has recently released a promo showing his 10-year journey as a host of Salman Khan. After watching this video, Salman Khan's eyes were filled with tears and after seeing his journey, Salman also thanked Bigg Boss. Bigg Boss had released another video earlier in which Salman Khan is seen clearing the dirt of the householders. That is, Salman Khan has cleaned his hands with utensils and toilets. This is done by Salman Khan because despite the housemates' Bigg Boss staying in this house, cleanliness is far away. They are not even doing the duty assigned to them.
https://www.instagram.com/p/B6pTHSrAfl0/?utm_source=ig_embed
https://www.instagram.com/p/B6pMMZmgfXS/?utm_source=ig_embed
Today is Weekend ka vaar and like every week this week also a member will have to say goodbye to the house of Bigg Boss. It is heard that Arhaan Khan has been evicted from Bigg Boss. But the truth of this will be known only after watching tonight's episode. On the war of yesterday's weekend ka vaar episode, Rohit Shetty entered the house and entertained all the families and also made reconciliation after the fight between Siddharth Shukla and Asim Riaz.