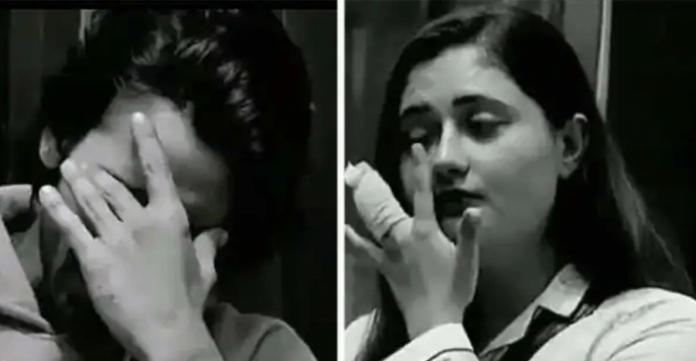 The pair of Arhaan Khan and Rashmi Desai have caught everyone's attention. Hours after proposing Rashami Desai on national television, Arhaan Khan is surrounded by questions that it is impossible for him to get out of it. A few days ago, the host of the show Salman Khan revealed that Arhaan Khan is not only married but also the father of a child.




The surprising thing is that Rashami did not already know these things. Well after Salman's persuasion, Arhaan and Rashami Desai decided to forget about everything and start afresh. Where Rasahmi was recovering from this situation, Arhaan again exploded a bomb that made a lot of hue and cry in the outside world. Yes, Arhaan, Shefali Bagga said in a matter of words that whatever Rashami is because of her today because she was on the road and no one else is going to bring her back to this point.
On this week's Weekend Ka Vaar Rashmi's brother Gaurav Desai came to the house during a task and asked Rashami to take any decision in her life carefully. With this, he told Rashmi that when she comes out of the house, think about Arhaan and take a decision. In such a situation, everyone is desperate to know what is going on in Rashami Desai's mind at this time?
The makers have revealed that Rashmi will start distancing herself from Arhaan at home. Not only this, she will sit with Vikas Gupta and tell Arhaan that because of him, she is having a lot of trouble.
Watch below a glimpse of the upcoming episode of Bigg Boss 13 …
https://twitter.com/BiggBossFever/status/1206445265932181506?s=20
Will Arhan and Rashmi not marry?
Right from the beginning of the show, there were reports that Rashmi and Arhan would marry in Bigg Boss house. In such a way, seeing the circumstances, it would be right to say that Rashmi should really take such a big decision in life.