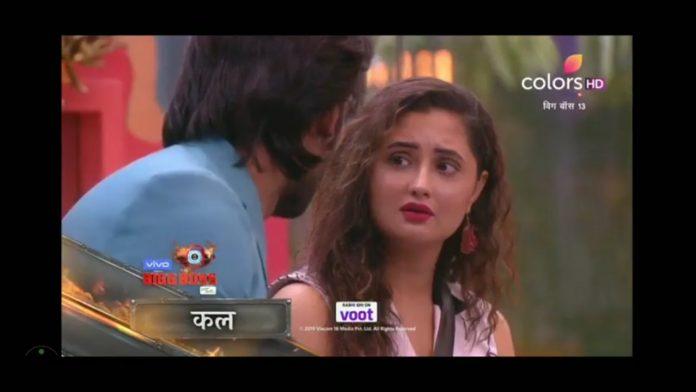 While contestants are bent on fighting in Bigg Boss 13's house, Rashami Desai and Arhaan Khan have a different story. While Rashami Desai and Arhaan Khan's relationship seemed to be faltering in the past, it now seems that she is ready to be with Arhaan Khan anyway.




Talk about Salman Khan, the host of the show, on the weekend ka vaar, he told Rashami Desai in a gesture that there is someone living in his house to know his life. Rashami is shocked to hear this but Arhaan later extinguishes them by explaining a lot. Rashami raised this matter again in the house last night, but this time she was seen telling all the things to Asim Riaz.
The surprising thing is that Rashami Desai was seen favouring Arhaan this time. Rashami has told Aseem that, 'Arhaan is being implicated. The key to my house was with Arhaan because I trust him. The key to my house is with a person named Rahul. Soon after, Rashami looks at the camera and says that please change the keys of my house immediately.
Is Rashami covering the actions of Arhaan
It seems from Rashami's talk that she does not want to see the truth by staying inside Bigg Boss 13's house. The way Arhaan is dealing with Rashami, it is clear that Rashami Desai is buried under his favor. Here Rashami needs to take a stand for herself and needs to clearly mention what is going on in her mind. For the moment, tell us in the comment box what you have to say about the relationship between Arhaan and Rashami?