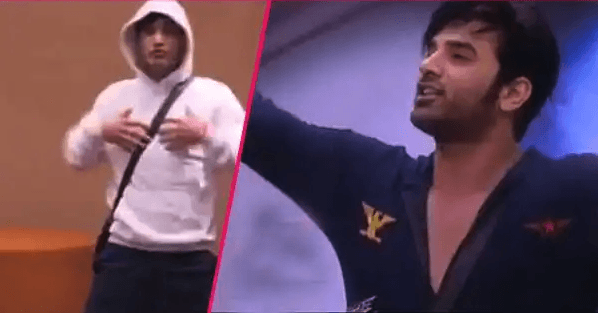 Bollywood superstar Salman Khan's Controversial TV show Bigg Boss 13, if you have been bored seeing the rage, quarrels and slapping of rain, now you are a sigh of relief. can take. In an effort to increase the entertainment dose of the audience, the makers brought a bang twist. That's why now the makers have organized a comedy night in the house in which the housemates are fiercely targeting each other in front of the live audience.



So this time the family is trying to humiliate each other not with their sharp words but with sweet things. In this connection, where Aarti Singh, Mahira Shrama and Rashami Desai – Siddharth Shukla will target each other, then Asim Riaz also does not leave Paras Chhabra. Asim Riaz will recite a funny poem whith sarcasm on Paras Chhabra. On hearing that, Paras Chhabra will get very angry, but the audience are surely going to clap loudly.
Watch this funny video-
https://www.instagram.com/p/B7IbJorn-ua/?utm_source=ig_embed
Actually, there has been a tremendous battle between Asim Riaz and Paras Chhabra in the past. While Paras Chhabra had criticized Asim for being in 'PG' and had talked a lot about his big house, car and bank balance, then Asim had put up a class of Paras badly. Since then, this issue had become very big in the house and both of them often face each other. At the same time, this attitude of Paras Chhabra was fiercely supported on social media. By the way, how excited are you to watch this episode. You can definitely tell us in the comment section below.