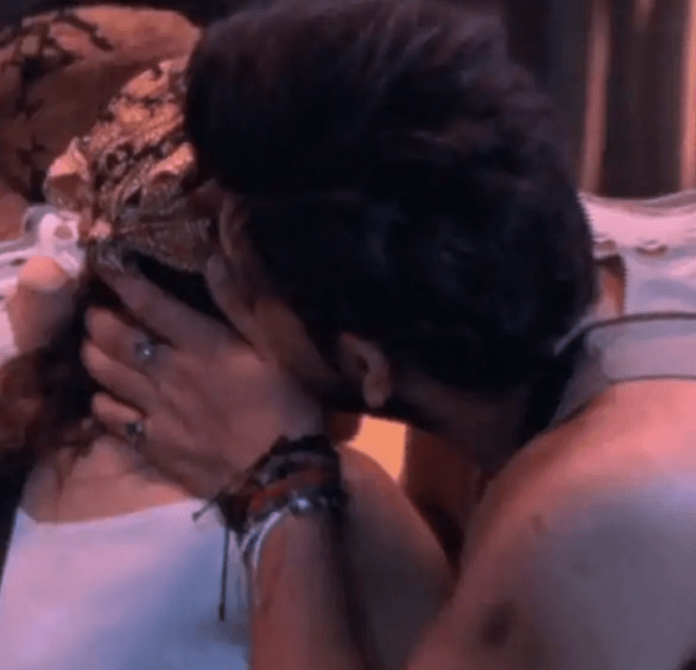 In the last episode of Bigg Boss 13, you must have seen that for the first time a task was completed among all the housemates yesterday 10th January 2020. Yesterday, India's famous chef Vikas Khanna took entry into the house and gave all the housemates the task of cooking. In this task, the team of Sidharth Shukla won. Apart from this, for the first time in the 13th season, all the contestants present in the house will be seen giving live performance in front of the audience. In this task, all members have to perform like a stand up comedian. In the last episode, the stand-up comedian Paritosh had entered and Paritosh cracked the joke about the relationship between Mahira Sharma and Paras Chhabra in this fun-filled atmosphere.




Some interesting additions have been seen in this house of Bigg Boss 13 and inside the house are Rashami-Arhaan, Sidharth-Shehnaaz and Paras-Mahira. Paras Chhabra's girlfriend Akanksha Puri has often been seen commenting on Paras's relationship with Mahira several times. According to recent reports, Paras Chhabra recently sent a letter to Akanksha Puri, stating that "He is using Mahira to stay in the game. Paras It also revealed that Mahira can be easily controlled compared to Shehnaaz, because Shehnaz who is a strong candidate and can turn around anytime.
Paras has been seen many times talking about his girlfriend Akanksha Puri. Paras even went on to say that "He has been trying to breakup with her for the longest time, but she starts crying." After listening to this statement, what kind of reaction Akanksha Puri gives will be known only when Paras gets evicted from Bigg Boss or when Bigg Boss ends.