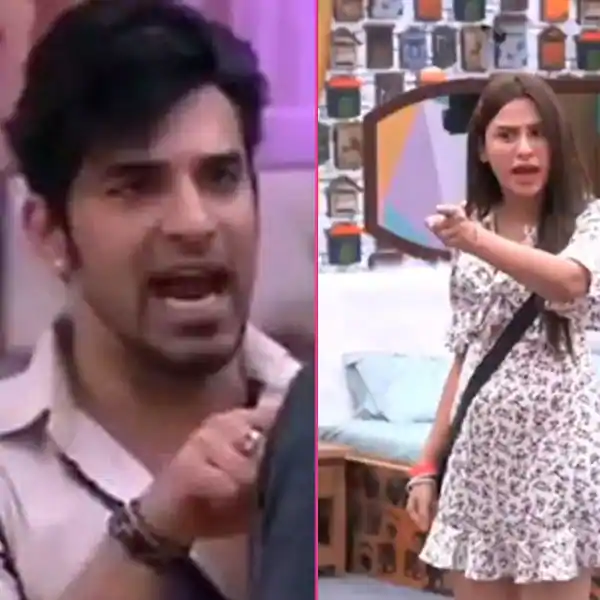 On Bigg Boss 13, there is a ruckus about food. Whoever gets the kitchen duty steals his or her life by cooking and if he or she cooks, he or she serves food with some issues. Nowadays Mahira Sharma is also doing something similar. Today, in Weekend Ka Vaar 5th January 2020, Mahira Sharma is going to face a lot of trouble behind eating. In front of Salman Khan, Rashmi Desai will accuse Mahira Sharma that, she fiercely taunts her while cooking. Not only this, Mahira has spoken Rashami Desai to the doom. After this, Mahira Sharma is going to hear more.




By the way, do you know that, on whose orders Mahira Sharma has refused to give food to Rashami Desai and Asim Riaz. This person is not Sidharth Shukla but Paras Chhabra. Yes, you heard it right…. In the last episode itself, Paras Chhabra was seen giving this advice to Mahira.
In the last episode, Ajay Devgn and Kajol came to promote the film Taana Ji. Both these stars also reached Bigg Boss house after meeting Salman Khan. Here Ajay and Kajol gave the family a task named Bigg Boss couple.
In this task, the couples had to tell each other about the good and the evil. Paras Chhabra and Mahira did this as well. Mahira, during this time, told Paras that, she does not need to embrace Mahira and make an excuse for kissing.
At the same time, Paras Chhabra had said that Mahira Sharma should not cook for the useless people. Those who do not appreciate the hard work of Mahira. Just what was it? In today's episode, Mahira refused to cook for Rashami Desai and Asim Riaz. However, please comment your opinion on this issue.