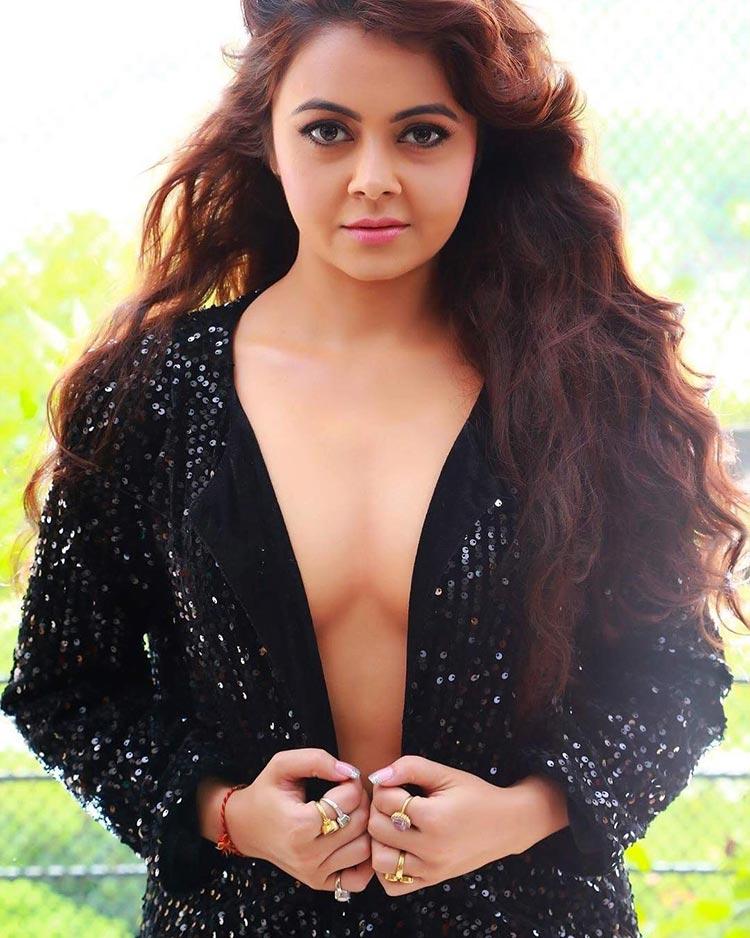 Bigg Boss 13 is entering a very decisive phase and contestants are sweating it out for coverage with drama, fights, fake romance and what not. However, the most interesting part of the show arrives in the weekend with instigating episodes with the host Salman Khan.
The beginning of the week saw the elimination nominations task taking place. The top 4 contestants of Bigg Boss 13 were safe apart from the 'bahus' of the house – Rashmi and Devoleena.
Rashmi and Devoleena were evicted from Bigg Boss 13 and returned as wildcard entries. However, bad news awaits Devoleena's fans.
What Happened to Devoleena? Is She Safe?
Devoleena suffered a severe back injury and is advised for complete rest by doctors. In the history of Bigg Boss, we have witness numerous contestants falling sick or getting injured during their tenure in the show. However, once they go through the phase of illness, their prospects of survival in the show is bleak.
At a certain point of time, the audience pity the contestants for struggling inside the house with their health condition and hence, vote them out. Considering Devoleena's condition, it is expected that the makers of Bigg Boss 13 might send her out. However, the official word on this latest breaking news on Devoleena is awaited.
Devoleena's Journey in Bigg Boss 13
Devoleena's journey in Bigg Boss 13 is nothing short of a rollercoaster. Ever since her return, she looked weak but jumped on the romantic mode with Siddharth Shukla and gained some popularity. However, this wasn't enough to keep her afloat.
In the recent eviction, Arti and Devoleena were almost evicted but saved by a whisker in the end. However, Devoleena is safe from eliminations this week.
Bigg Boss Weekend Ka Vaar November 30th : Will There Be Another Eviction?
Last week, Khesari Lal Yadav was evicted on Friday which led to no evictions during the weekend. However, this week promises to be different and exciting as a triple eviction is expected to happen this weekend.
With Devoleena's abrupt exit from Bigg Boss 13, it would be interesting to see how the remaining evictions pan out.
Who do you think will be evicted this week? Let us know in the comments below.