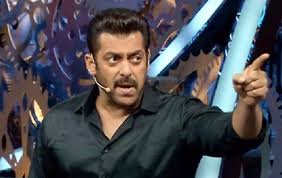 As soon as Big Boss's makers come to the finale, they start taking the litmus test of the contestants. After the ninth season, at the end of almost every season, some contestants get a chance to go out of the house and meet their fans. This time too, something similar had to happen and there were reports that elite club members had to go to Oberoi Mall in Mumbai to ask for live votes from their fans. Talking about the Elite Club, Sidharth Shukla as well as Aseem Riaz and Rashami Desai are members of this club.




The news of the mall task spread like a fire among the fans of Bigg Boss 13 and one by one everyone started reaching the Oberoi Mall from the morning itself. By the day, around 5000 people had gathered in this mall.
Due to security reasons, the makers of Bigg Boss 13 canceled the task and the fans gathered in Oberoi Mall had no idea of ​​their anger when they got the news. Fans of Siddharth Shukla, Asim Riaz and Rashmi Desai were fiercely fired on the makers. Some say that the makers play with the emotions of the fans, while many people believed that the makers have done all this deliberately.
See the reaction of Bigg Boss 13 fans below …

This task was not done in the 12th season
While the mall task has been going on since the ninth season, the makers decided not to get it done in the twelfth season due to some reason. Deepika Kakkar became the winner this season and almost everyone was disappointed with the decision of the makers.
These two people will be face to face in the finale race
From the very beginning, people believe that Asim Riaz and Sidharth Shukla have competed with each other and both have played their game quite well. In such a situation, everyone feels that both of them will be face to face even in the finale race.