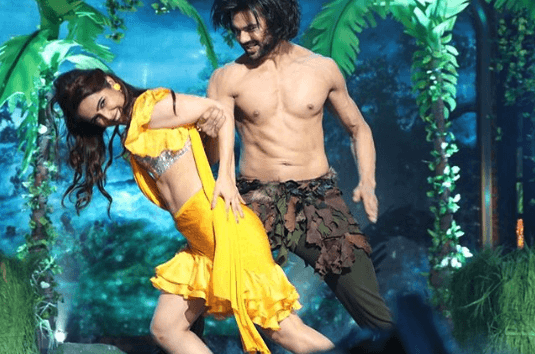 Seen in Bigg Boss 13, the pair of Madhurima Tuli and Vishal Aditya Singh are known as Kabir Singh. These two fight more than they love each other. That's why both of them have been seen insulting each other many times in Bigg Boss house. It is a different matter that the relationship between Madhurima Tuli and Vishal Aditya Singh is changing very fast in the last few episodes.




That is why both at home have now started supporting each other. Recently, when the whole house was targeting Madhurima due to non-work, Vishal Aditya Singh responded by breaking everyone's mouth. At the same time, Madhurima also does not like to hear a word against Vishal. Seeing the change in the behavior of these two, the fans have started to believe that, the fight between these two has started slowly ending.
That is why these two now appear together. Meanwhile, in the last episode, this angry couple has done an act that after seeing this, people are convinced that they are still together. In the last episode, Vishal Aditya Singh and Madhurima Tuli were seen kissing each other.
By the way, before this, kissing videos of these two had become quite viral. In the previous episode, Bigg Boss picked up all the family members by playing a song. During this, Madhurima Tuli and Vishal Aditya Singh were seen kissing each other in blankets.
Nowadays both Madhurima Tuli and Vishal Aditya Singh share the same bed. While talking here, Vishal Aditya Singh asked Madhurima Tuli, why you never showed your love while we were in a relationship. Like I always express my love.
It is clear from Vishal Aditya Singh's statement that, even though both of them have broken up, there is something left between them. That is why both are not able to move away from each other even after doing tricks. However, please comment your views on this issue.