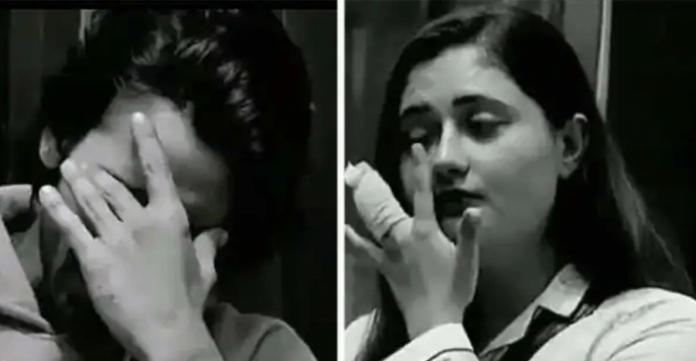 Bigg Boss 13 is very fierce these days, The fight between Sidharth Shukla and Rashmi Desai became a major issue in the house. On the previous day, Sidharth Shukla teased Rashami Desai repeatedly by saying 'such a girl' on which Rashmi Desai has created a big uproar. So at the same time, there has been a ruckus on social media among the fans of Bigg Boss on their fight.




Many TV celebs and people associated with the glamor industry are giving their comments on their fight. Sandiip Sikcand, the producer of the TV serial Kaun Hum Kaum Tum (Kahaan Hum Kahaan Tum), has also made many tweets about the weekend war of the past day. Even the producers have dubbed the makers of Bigg Boss even bypassed. He tweeted, 'Bigg Boss 13 is a joke. I think if Siddharth Shukla even murders someone in the house, then everyone will justify him and treat him like a hero. Shem 'right there, he has praised Rashmi Desai and Aseem Riyaz.
Bigg boss 13 is a JOKE !! I think even if Sidharth Shukla kills someone in the house, he would be justified and made to look like a hero ! SHAME !! #BiggBoss13 #EvictSidharthShukla

— Sandiip Sikcand (@SandiipSikcand) November 22, 2019
This year its SIDDHARTH SHULKA presents BIGG BOSS 13 ! He is the whole and sole – no one dare to say a word to him ! #ShameOnBiggBoss #ThrowSiddharthoutofBiggBoss

— Sandiip Sikcand (@SandiipSikcand) December 22, 2019
Disgusted with BIGG BOSS !! Unfair, totally biased , dirty & pathetic !! The contestants should revolt & leave !! Totally support Rashmi Desai and Asim ??

— Sandiip Sikcand (@SandiipSikcand) December 22, 2019
Not only Sandeep Sikand, many TV celebs have targeted Siddharth Shukla's hot attitude. Prior to this, Niti Taylor also called Bigg Boss 13 a missed show. The weekend of the weekend over the feud between Rashmi Desai and Siddharth Shukla did not end completely. That is why the makers are going to show the glimpse of the weekend war on Monday. That is, this episode is also to be shown on Monday. By the way, what is your opinion on this quarrel. Comment and share your views below.