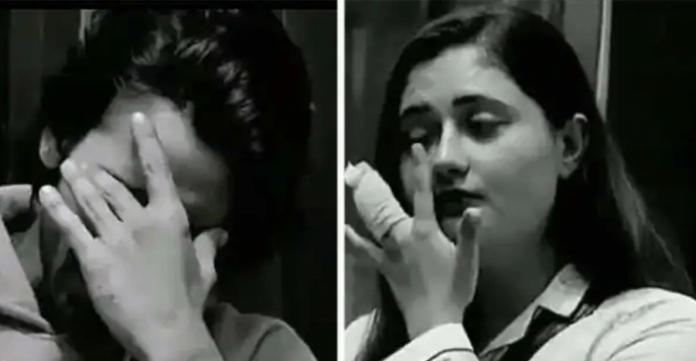 Even though Arhan Khan has gone out of the house of Bigg Boss 13, even after that, there are talks about him. It is well known that, on National TV, Arhaan Khan and Rashmi Desai had to face a lot of trouble. Salman Khan himself had brought the lies of Arhaan Khan to Rashmi Desai. At that time, Arhaan Khan could not deny the truth of his married and child. Even after this, Rashmi Desai was forgiven by Arhaan Khan.




This act of Rashmi Desai was reprimanded by Salman Khan, his brother and friend Devoleena Bhattacharjee. After this time has passed, it seems that Rashmi Desai has understood this. Even though Rashmi Desai was ready to marry Arhaan Khan at that time, this decision of Rashmi Desai (Rashmi Desai) has changed. Yes, you heard right…. Rashmi Desai is about to end her relationship with Arhaan Khan as soon as she comes out of the house.
We are not saying this but rather, the Bigg Boss episode is a witness to this. Debolina Bhattacharjee started uprooting the fabricated dead as he came into the house. During the last episode, Rashmi Desai and Debolina Bhattacharjee were seen talking about Arhaan Khan while cooking in the kitchen.
Devoleena made it clear that Rashmi Desai should take a decision about their relationship. Responding to this, Rashmi Desai was seen saying that, there is no need to be so afraid. Arhaan Khan is not a boy of his type.
It is clear from Rashmi Desai's statement that, now she has understood Arhaan Khan well and she is not ready to give Arhaan Khan another chance. In such a situation, he may break up with Arhaan Khan as soon as he comes out of the house. However, please comment by commenting on the issue.