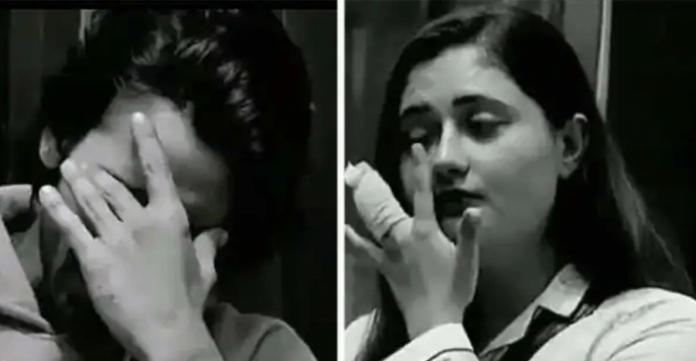 The 12th week of Bigg Boss 13 has started and Hindustani Bhau has been evicted since last night. Hindustani Bhau has made many kinds of revelations as soon as he is evicted and some unknown informations have come to light, after knowing that the land will slide under the feet of the fans. Speaking to India Forum, Vikas Pathak, popularly known as Hindustani Bhau, has said that he is happy with his journey and wishes all the best for his friends to move forward.




During this interview, Vikas has revealed the names of the top three contestants of the show. According to Vikas, Shehnaz Gill, Rashami Desai and Paras Chhabra are worthy of going to the top three.
With this, when Hindustani Bhau was questioned over the shattering relationship between Rashami Desai and Arhaan Khan, he gave his heartfelt reply. Hindustani Bhau said that, 'Under whose shape the incense sticks burn, only one knows that. It is a wrong thing to judge someone. If I am, I will say that understand each other and take decisions. If done well, I will say that all is right by the mercy of God. If it is not correct then I will say that we got it because I had gone to explain with love. The one who went in the middle will be the first one. There it happens that people do not want to speak between each other. It's is their personal matter, let them sort it out among themselves.
At the moment, if we talk of Hindustani Bhau, then he took a wild card entry with a total of 5 people at Bigg Boss house. For the moment, tell in the comment box that how much you are going to miss Hindustani Bhau in Bigg Boss 13 house?