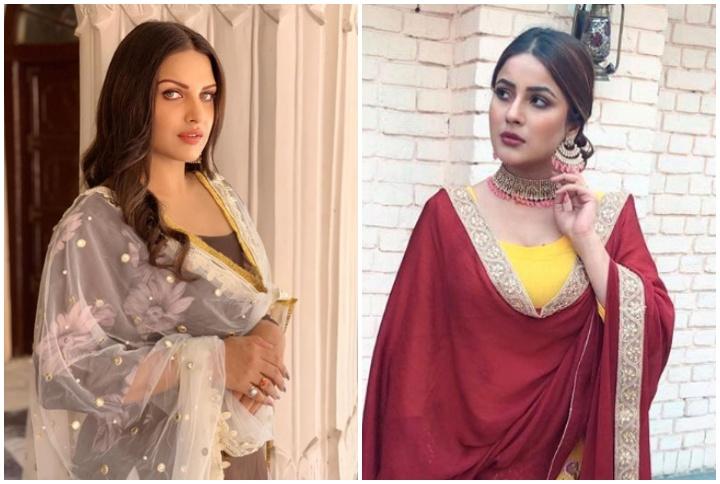 Everyone knows how much Shehnaz Gill and Himanshi Khurana hate each other. There was a lot of change in the behavior of Shehnaaz Gill since the time when Himanshi Khurana entered the house of Bigg Boss 13. That matter is different, as the days of these two in the show began to melt the wall of rivalry between Shehnaz and Himanshi. Now the situation has become such that both these beauties have forgotten their enmity. We are not saying this, but Himanshi Khurana herself has revealed that she has forgotten her enmity with Shehnaz.




That's why Himanshi Khurana is seen openly supporting Shahnaz on social media. Actually, Himanshi Khurana has supported Shehnaz while replying to a tweet from Colors TV recently. Not only this, this Hasina of Punjab has also lowered the fingers on Shehnaaz. In the tweet it was asked, do you think Shahnaz Gil Jales.
See Himanshi Khurana's tweet-
Really sahmne Katrina kaif ho to jealous bnta hai …..but mahira paras se ……jealously bhi sharma jaye…….life me aisa confidence mujhe bhi chaiye ……..shenazz❤️❤️ https://t.co/7cJJ1eDS7W

— Himanshi khurana (@realhimanshi) December 22, 2019

Responding to this tweet, Himanshi Khurana wrote, 'In fact, when Katrina Kaif is in front of you, it makes sense to be unaware. That thing is different that, seeing the appearance of Mahira and Paras, the practice will also be ashamed. I also need such confidence in Shahnaz life.
Himanshi Khurana has responded through this tweet to those who are constantly mocking Shehnaz Gill like Paras and Mahira. After this tweet by Himanshi Khurana, people are praising him. Now you will get compliments, everyone cannot praise their own enemy publicly. However, how much do you agree with Himanshi Khurana's statement, please tell by commenting.