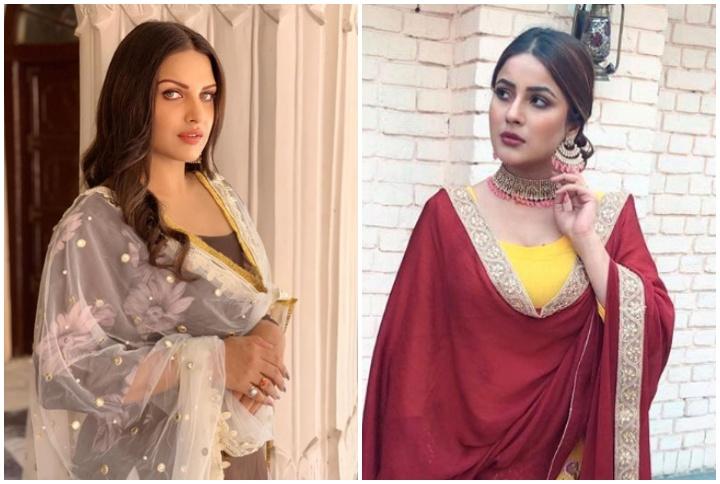 It has been more than two weeks for Himanshi Khurana after eviction from Bigg Boss 13. Himanshi has started her work after coming out of the house and along with this, she is also following every episode of Bigg Boss 13. Talking about Himanshi Khurana's journey in this show, she was in the house for a short time and in the same time, she has made a special place in the hearts of millions of fans.




At the same time, the contestants present in the house remember her at some point or the other. In the last episode itself, Shehnaz Gill was also seen remembering Himanshi Khurana. Actually last night, Shehnaaz was recalling Himanshi while talking to Bagga.
Shehnaz said, 'My competition is not with her. Which was my level, no… which was my competitor… with which I enjoyed doing a level of contravention… she was blissful… she went there is my level.
Himanshi Khurana herself has also shared this clip and she is also quite shocked to see this clip. Yes, there was a lot of ruckus between Himanshi and Shehnaaz years ago, due to which, Shehnaz was quite scared. Actually, Shehnaz feared that the dispute might not be raised again. Well, just a few days after coming to Bigg Boss 13's house, Himanshi had removed all the grievances with Shehnaaz.
For the moment, see below this clip shared by Himanshi Khurana …

Many guests will come to the house today
Tonight, Jai Bhanushali, Arjun Bijlani, Rubina Dilaiik and Jasmin Bhasin are going to come to the house to get a task done. Tell me in the comment box for the moment how do you like Shahnaz Gill's game plan?
Bigg Boss 13 Voting Online Week 13
Voting through Voot App – You can install Voot app from Play Store or Apple Store and search for Bigg Boss 13. There is a voting banner and login and vote for your favourite contestant
Voting through MyJio App – Use MyJio app and vote for your favourite contestant by clicking on Bigg Boss 13 voting banner
Vote online in Voot website – https://www.voot.com/bigg-boss/bigg-boss-season-13/bigg-boss-13-voting-online/
You can vote at our voting poll to get instant results about your favourite contestants




Vote to save your favourite contestant