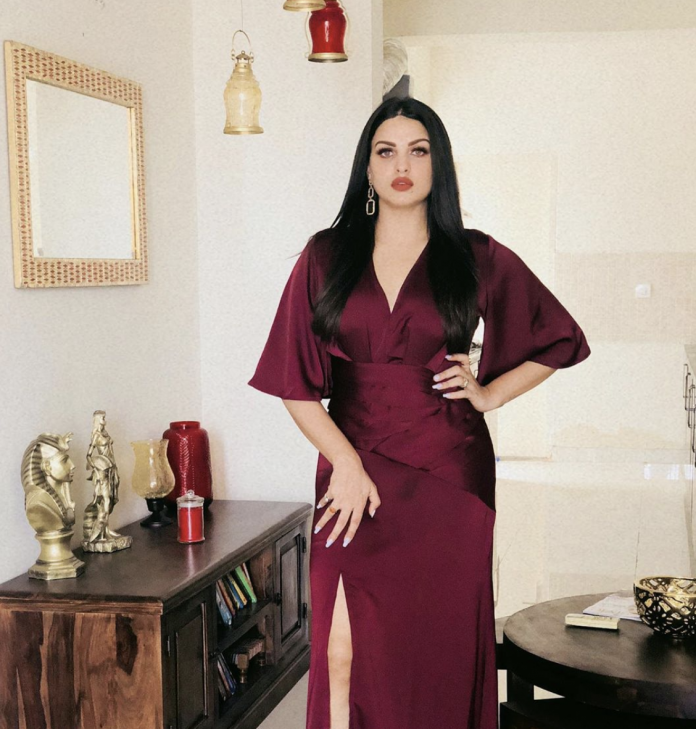 Even though Himanshi Khurana denies love with Asim, this Hasina of Punjab hurts a lot whenever he is in trouble. Himanshi Khurana's latest post is a witness to this. The drama continues to grow with the passing of Bigg Boss 13. There has been a lot of fierce violence in the house, especially regarding the household chores. This is the reason, in the last episode, Salman Khan himself came and cleaned the house and also told the housemates that he had no problem in doing household work. During this time all the family members had accused Aseem of not doing household names. A day before that, the entire house was accused of Asim Riaz that he does not work.




During this, the family members also abused Asim's family. At that time, Asim Riaz's patience was broken by seeing such cruelty with him and he was seen crying bitterly in Bigg Boss house. Now there should be something in the Bigg Boss house and its effect cannot be seen outside the house. That's why Aseem's fans are constantly supporting Asim on social media. Meanwhile, Himanshi Khurana, who was seen in Bigg Boss 13, has also opened his front in support of Asim.
Along with this, Himanshi Khurana has also revealed that, seeing such condition of Aseem, she feels very bad. Himanshi Khurana wrote in his tweet, I cannot see him in such a condition. This event will make you even stronger.
Further Himanshi wrote, Earlier, hiding from the camera, he cried at my nomination. After this, for the second time today, he has cried like this in the house. This state of mind is quite strange. I know that after coming out of the house, he has to talk to me a lot. Till then I will definitely pray for him.
See Himanshi Khurana's tweet-
I can't see him like this … ye situations apko or strong kregi…..ise pehle camera se chupp kr mere nomination pe roye or aj dekha……….. state of mind boht ajeeb hota hai …I know bahar atee hi mujhe boht kuch kehna asim ko… tab tak I will pray …..??? pic.twitter.com/LecxcaYm9b

— Himanshi khurana (@realhimanshi) December 28, 2019

Himanshi Khurana's tweet is clear that, even if she does not express her love, she too is eagerly waiting to come out of Aseem's house. However, please comment your opinion on this issue.