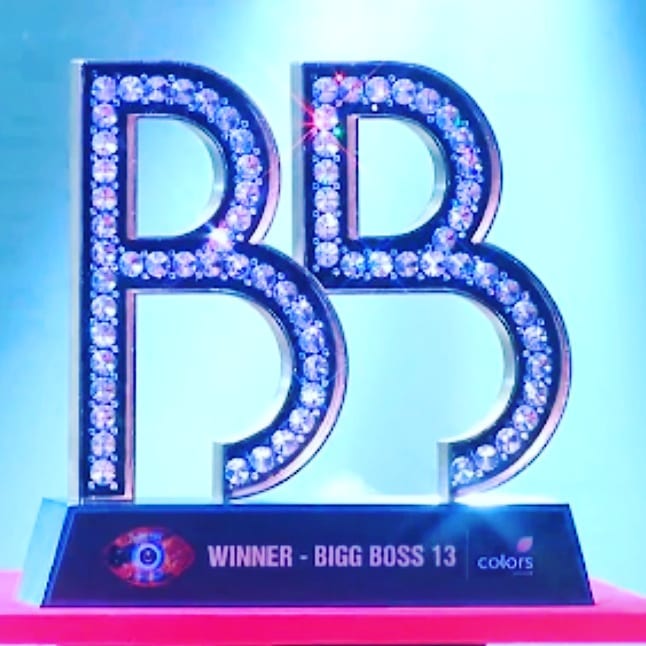 Four and a half months of drama, chaos, romance, fights and sobs is coming to an end in Bigg Boss 13 this weekend. As the top 6 contestants will brace themselves for the ultimate quest to become the winner of Bigg Boss 13, the power lies in the hands of the audience. This season of Bigg Boss 13 has been a rollercoaster ride with several controversies and positive moments. However, the audience will choose their favorites and the most deserving contestant to win the title this weekend.




Bigg Boss 13 Finale Top 6 Contestants
Asim Riaz
Arti Singh
Paras Chhabra
Rashami Desai
Shehnaaz Gill
Sidharth Shukla
Asim, Siddharth Tied On Top, Shehnaz in Close Fight For Second Position  – Day 1 of BB13 Finale Audience Voting – February 14th
Siddharth and Asim's fight for the title intensifies with just 2 more days left for audience voting. Asim Riaz leads the grand finale voting race with a meagre lead over Siddharth Shukla. Shehnaz is not very far from Asim in terms of votes either.
The grand finale of Bigg Boss 13 is expected to be a grand spectacle and it is inconclusive as to who will lift the trophy and Salman's hands in the epic finale of this season. The fight is between Asim, Siddharth and Shehnaz Gill for sure. The under dogs of Big Boss 13 finale are Paras and Arti Singh.
Rashami Desai was expected to put up a tough fight for the top 3 positions but is lagging behind by a mile at fourth place.
With reports of Bigg Boss bias making the waves on social media, it would be justified if Asim Riaz did not win the Bigg Boss 13 title as he is leading the audience voting race.
Bigg Boss 13 Finale Week Vote Share – Day 1 of Grand Finale Audience Voting – February 14th
Asim Riaz – 33% vote share
Arti Singh – 1% vote share
Paras Chhabra – 1% vote share
Rashami Desai – 3% vote share
Shehnaaz Gill – 25% vote share
Sidharth Shukla – 36% vote share
Bigg Boss 13 Finale Voting Online 
Who will win Bigg Boss 13 Title?