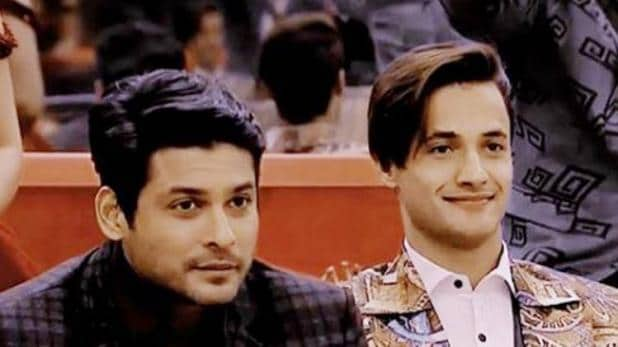 There has been a drama going on in Bigg Boss 13. Due to which the relationships of the people of the house keep changing and deteriorating in the coming days. Something similar was seen when a fight broke out between Sidharth Shukla and Asim Riaz. Due to the fight, there was such a difference between the two that both of them stopped talking. While both were good friends at one time. That matter is different, the bitterness between these two has reduced somewhat in the days that have gone by due to Shehnaz Gill.




That's why in the last episode, Aseem was seen taking Siddharth Shukla's class with Madhurima Tuli. During this, Aseem made fun of Madhurima. Siddharth Shukla watched this feat of Asim with full joy and also supported him. After this, Siddharth Shukla and Aseem were also seen talking among themselves.
Shahnaz Gill became the reason for this conversation. Actually, in the last episode, Shehnaz Gill did Asim Riaz. Shehnaz did this to tease Siddharth Shukla. At the same time, Asim did not say anything on this act of Shehnaaz and had pointed happily towards Siddharth Shukla.
Seeing Asim Riaz blushing, Siddharth Shukla also smiled. After this incident, people are constantly engaged in bridging the praises of these two. Everyone believes that there may be a reconciliation between Asim and Sid due to Shehnaaz.
Apart from the fans, Gauhar Khan is also happy to see Sid and Aseem's growing friendship. Gauhar Khan has expressed this thing on social media. Commenting on Twitter, Gauhar Khan has written, It was fun watching Sid and Aseem Riyaz in today's episode.
See Gauhar Khan's comment
Loved Siddharth n Asim in today's episode! Super fun !

— Gauahar Khan (@GAUAHAR_KHAN) January 9, 2020

It is clear from Gauhar Khan's comment that Yeh Hasina of TV wants to see these two playing games together. In such a situation, do comment on this issue and tell us.