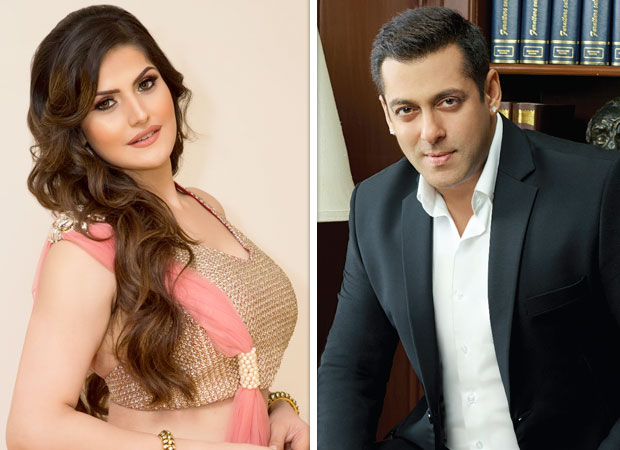 The makers of Bigg Boss 13 have been constantly accused of helping Siddharth Shukla from the beginning of the show and showing negative results to all the contestants including Asim Riaz. trying. Now the impact of these allegations is also being seen, and Bollywood as well as international stars have started supporting other contestants. The contestant who is being supported the most by the fans is Asim Riaz, who is considered to be the biggest rival of Sidharth Shukla. You know that WWE star John Cena has supported Asim Riaz by posting a post on his Instagram account and now after this Salman Khan's heroine Zareena Khan also Asim Riaz has come out in support.




Zareen Khan had recently put a question-and-answer session on his Instagram account, during which a fan asked him whether Asim Riaz should win Bigg Boss 13? Answering this question, Zareena Khan has written, 'They must win….' The way Zareena Khan has openly supported Asim Riaz, it shows that she is following Bigg Boss 13 continuously.
@zareen_khan Insta Story ❤️👍 @imrealasim @realumarriaz @BiggBoss @ColorsTV #AsimForTheWin pic.twitter.com/3ZDYZX3tgS

— Aajiz Gayoor (@AajizGayoor) February 10, 2020

Asim Riaz was seen as a weak competitor at the beginning of the show but now people are considering him as a strong competitor. Asim Riaz has built this popularity over time and influenced people with his ideas during the game. According to the trends trending on the internet, there is going to be a fierce fight between Bigg Boss 13 winner Asim Riaz and Sidharth Shukla. By the way, which of these two contestants are you supporting, please let us know by commenting.