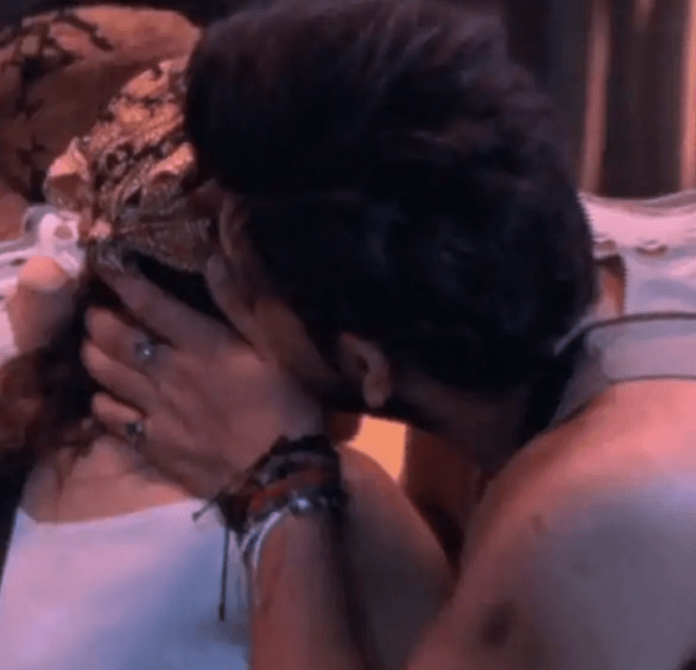 The finale of Bigg Boss 13 is slowly getting closer and at the same time everyone is thinking when will the family task finally take place? In fact, every year the makers get the family task done in the house before the finale and during this time all the housemates of the contestants enter the house. It is also imperative for all the contestants to be emotional during the family task as they see their families before their eyes after months. It is heard that Paras Chhabra's band is going to play during this task. Yes, during this task of Bigg Boss 13, Mahira Sharma's mother will enter the show. At the same time, Shehnaz Gill's father will also visit his daughter during this time.




According to reports, Paras will go to Chhabra as soon as Mahira Sharma's mother arrives. Mahira's mother will tell Paras that she has a girlfriend outside the house, which is very good. With this, she will instruct Paras not to kiss Mahira Sharma again. At the same time, Shehnaz's father is also going to instruct Paras. First he will instruct Shehnaaz to stay away from Paras and after that he will tell Paras to stay away from her daughter. Yes, Shehnaaz's father is going to scold Paras for bringing distance between Mahira and Shehnaaz.
See the new promo of Bigg Boss 13 below …
https://www.instagram.com/p/B7T5sNjhx6T/
Rashmi Desai's mother will not come
It is also heard that Rashami Desai's mother is not going to come on this show. It is being said in the reports that there is no good relationship between Rashami Desai and her mother, due to which she will not come on the show. If we talk about Aarti Singh, his brother Krushna is going to come to the house during this task. For the moment, tell us in the comment-box how eager are you to see the next episode of this show?