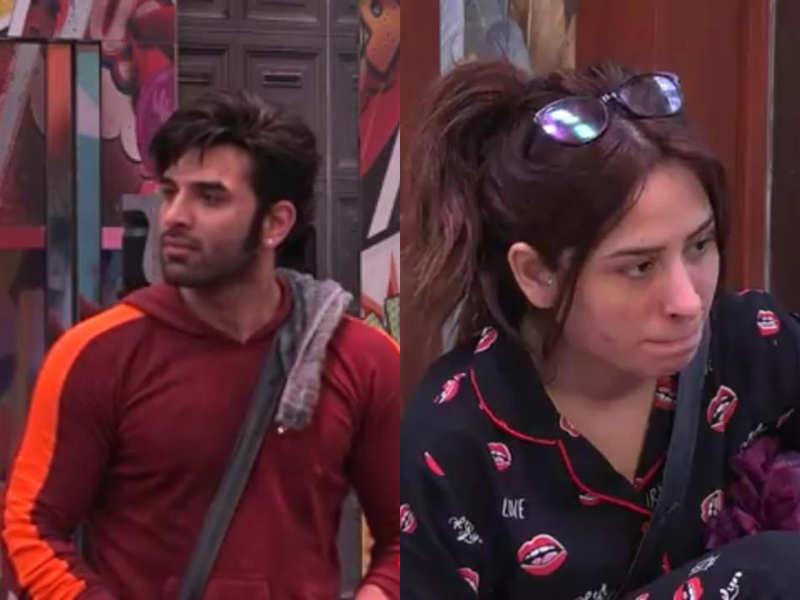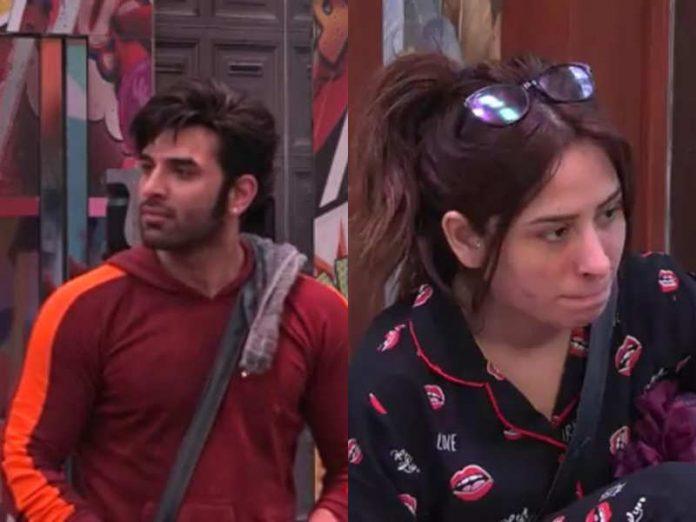 Bigg Boss 13 starts fresh this week with new nomination process on Monday 25th November 2019 for Week 9. With Khesari Lal Yadav getting eliminated on friday before Weekend Ka Vaar, this week promises to be fiersome, witty and action packed. Nominations for elimination is announced immediately by Bigg Boss for this week and the task is about stabbing the scarecrow. Each scarecrow is made with the face of each contestant in the house. No contestant is nominated directly by Bigg Boss this week.




Bigg Boss 13 Week 9 Elimination Nomination Process
While the previous weeks' elimination nomination processes taking place behind closed doors, this week Bigg Boss decided to have some fun. Each contestant can take the privilege of nominating two housemates by stabbing a scarecrow of the desired housemate.
Mahira Gets Nominated by Captain Himanshi
As in most of the elimination nominations, Bigg Boss gave the captain of the house an opportunity to nominate one member of the house as direct nomination. Himanshi, the vivo captain of the week took the opportunity to nominate Mahira for eliminations this week.
Bigg Boss 13 Week 9 Eviction Nominations – Which Contestants Were Saved By Whom?
Bigg Boss 13's scarecrow task brought out the nominations for this week.
Here's how each contestant nominated their fellow contestants:
Rashami Desai stabbed a scarecrow of Hindustani Bhau & Shehnaaz Gill
Paras Chhabra stab a scarecrow of Shefali Jariwala & Arti Singh
Mahira Sharma stab a scarecrow of Shefali Jariwala & Arti Singh
Vishal stabs a scarecrow of Bhau
Sidharth stabs a scarecrow of Shefali Jariwala
Arti stabs a scarecrow of Paras
Shefali stabs a scarecrow of Paras
Asim Stabs a scarecrow of Paras
Who gets nominated this week for elimination?
Mahira Sharma
Paras Chhabra
Shefali Jariwala
Shehnaz Gill
Hindustani Bhau
Arti Singh
Siddharth Shukla and Asim Support Each Other In Spite of Their Recent Fights
Siddharth Shukla showed that he is a gentleman who values friendship yet again. Earlier last week, Siddharth and Asim got into a verbal and physical spat and it looked the duo will not support each other again. However, they turned out to be a symbol of true friendship and patched up within no time. It was expected that Siddharth might not trust Asim anymore but he ended by saving him from nominations this week. Likewise, Asim nominated Paras and kept Siddharth out of the nominations.
Mahira and Arti Singh in Danger of Elimination?
Considering the fact that Arti Singh and Devoleena were saved by a whisker, thanks to Khesari's eviction, it is predicted that Arti and Mahira are in danger of eviction this week. Mahira is a regular face in the nominations and so is Arti Singh. It would be interesting to see who makes the most out of their final days in Bigg Boss 13.
Top 4 Contestants of Bigg Boss 13 are Safe this Week?
Shehnaaz, Siddharth, Rashmi and Asim are considered to be the most popular contestants of Bigg Boss 13 so far. It would be interesting to see how the elimination nominations pan out as these four contestants are safe for this week.
Bigg Boss 13 Voting Online
Voting through Voot App – You can install Voot app from Play Store or Apple Store and search for Bigg Boss 13. There is a voting banner and login and vote for your favourite contestant
Voting through MyJio App – Use MyJio app and vote for your favourite contestant by clicking on Bigg Boss 13 voting banner
Vote online in Voot website – https://www.voot.com/bigg-boss/bigg-boss-season-13/bigg-boss-13-voting-online/
Vote for your favourite contestants