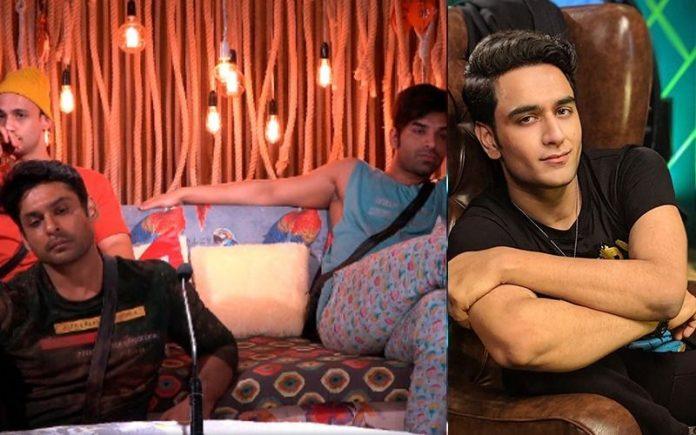 Bigg Boss 13 has completed week 10 and there is no captain for this week. The previous Bigg Boss captaincy task was "BB Junction" which got cancelled due to major tussles during the task. But captaincy for week 11 is announced now and the Captaincy nominations task is title as "BB Post Office".
BB13 Captaincy Nominations For Week 11
The BB Post office tasks saw a lot of heartbreaks and surprises. Vikas Gupta destroyed Rashmi's letter, while Shefali Jariwala destroyed Vikas Pathak's letter. To everyone's surprise, Mahira played the good girl by handing over Asim's letter. However, Asim destroyed Mahira's letter.
At the end of the task, the contestants nominated for the captaincy task this week were as follows:
Rashami Desai
Asim Riaz
Shefali Jariwala
Vikas Gupta
BB13 Vivo Captain of the Week 'Kathputli' Results – Day 1 and Day 2
Siddharth and Paras possess a major power in their hands in deciding the fate of captaincy for this week. Siddharth and Paras can instruct the four captaincy nominations to do tasks inside the house. At times, they instigate one against the other. At the end of the task, Bigg Boss gives Siddharth and Paras the powers to choose the captain of the week.
What Did Rashami Do As a Kathputli?
Siddharth and Paras asked Rashami to do the following tasks:
Appreciate Mahira.
Apologize to Mahira
Do mimicry of Shefali Jariwala
Do makeup of Joker
Do mimicry of Shehnaz
Appreciate Shehnaz
Dance with Shehnaz
What Happens in Kathputli Task Today (Day 2) ?
The fight for captaincy intensifies as the task extends into the second day. Rashmi asks Vishal about his game plan and this ends up in a huge fight. Rashmi is asked to destroy the toilets and make it dirty. Vikas Gupta is asked to clean the bathroom. Later, Asim is asked to apply foam on Vikas' face.
It looks like Asim and Rashmi performed really well and earned the accolades of the audience. However, according to reports Siddharth and Paras decided to make Vikas Gupta as the captain for this week.
#ParasChhabra aur @sidharth_shukla ne iss task ko kar diya hai 2X funnier, aur saare gharwale ho rahe hai entertain! 🤹🏼‍♂
Dekhiye yeh mazzedaar task, aaj raat 10.30 baje!

Anytime on @justvoot @Vivo_India @AmlaDaburIndia @bharatpeindia @beingsalmankhan #BiggBoss13 #BB13 pic.twitter.com/DewYg4fEWN

— ColorsTV (@ColorsTV) December 12, 2019
Time and again, captaincy tasks in Bigg Boss 13 are based on excessive bias among contestants and the 'sanchalak'.
However, it would be interesting to see how Vikas Gupta brings a ripped apart house in order.