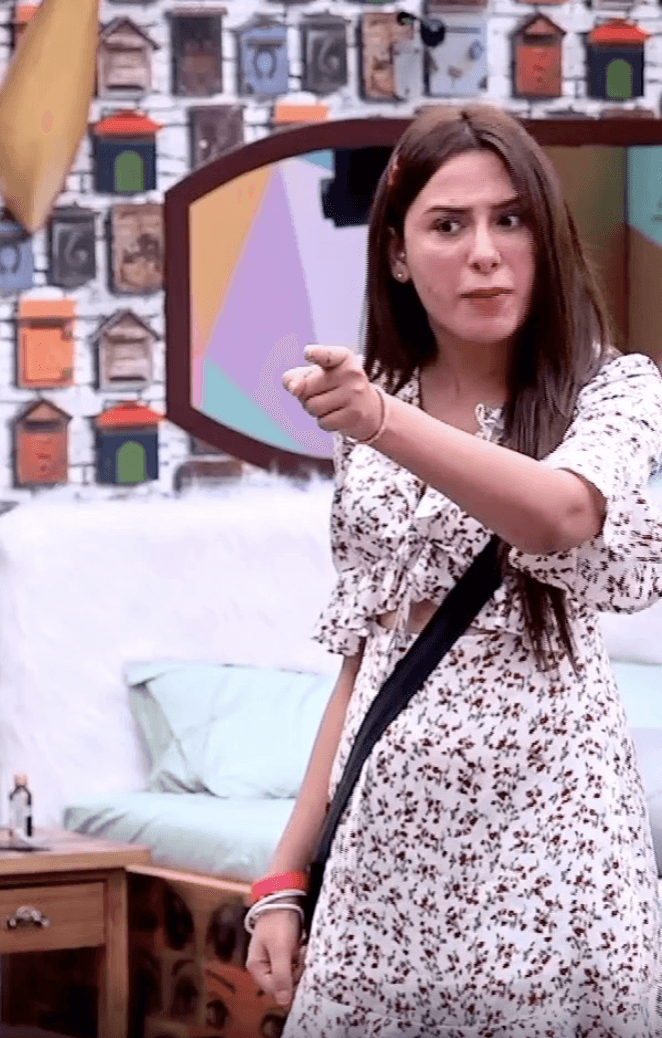 It is known by all that, relationships in the house of Bigg Boss 13 keep getting worse and worse. Sometimes people are seen fighting like friends and sometimes fighting like enemies. In the last three days, a similar view was seen. Anyway, the format of this show is quite different. That is why girls and boys living in the house are playing games by making pairs. In our previous report, we have already told you that, at this time, love triangles are being seen in the house. While Siddharth Dey likes Shehnaz Kaur Gill, Shehnaaz is also eyeing Paras Chhabra. In today's episode, you are going to see something that will surprise you.
Actually, another love lady will jump in this love triangle of Bigg Boss 13. We are talking about Mahira Sharma. Recently Bigg Boss 13 makers have released a new promo. In this promo, Mahira Sharma is seen saying, 'If Paras sits with me, Shehnaaz starts having issues. If you are your friend, you take me….


In response to this, Shehnaz says, 'I do not have a boyfriend, if you want to keep it, then keep it.' On this matter of Shehnaaz, Mahira goes stung, after which Mahira says, 'Don't use words like boyfriend in front of me.' On seeing Mahira's attitude, Shahnaz is seen saying, 'Don't show your glamor in front of me.'
Now Mahira Sharma is also among those who remain silent. That is why he also replied and told Shehnaz that, 'If I have glamor, then I will show it.' Hearing Mahira's talk, Shehnaz is seen crying.
In the promo, Shehnaz is crying to Paras Chhabra, saying, 'Stay with any one girl in the house. I can't become a chip like you guys. ' At the same time, Paras Chhabra is seen having full enjoyment in this quarrel.
See the new promo of Bigg Boss 13 …
Even though the fight in the promo is happening due to Paras Chhabra, but he is seen enjoying the game. Now if two girls fight for a boy, it will be fun…. However, do comment on how eager you are to see this uproar in the next episode of Bigg Boss 13.