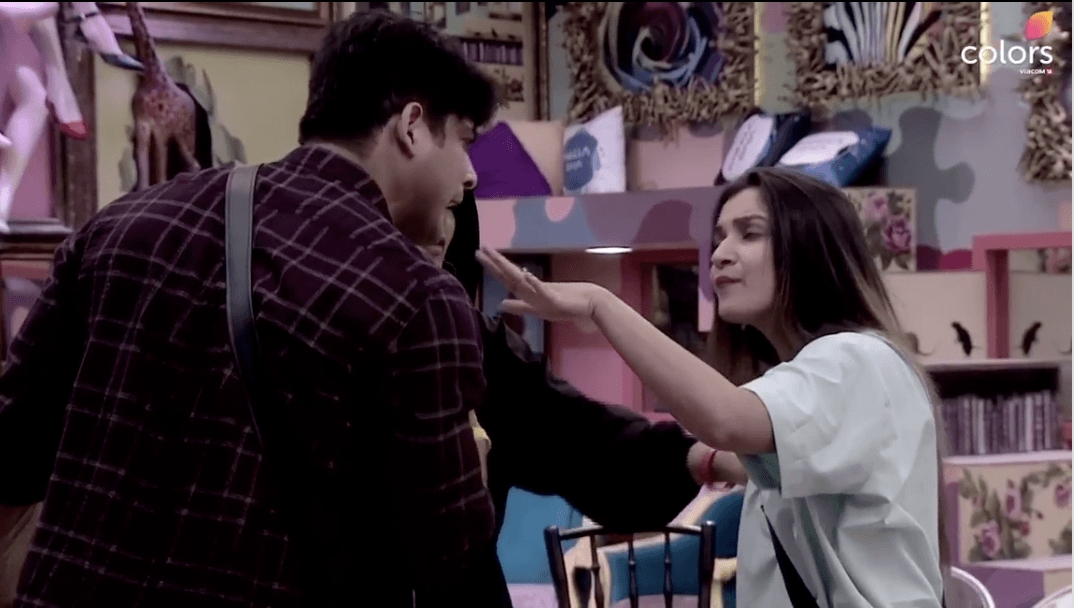 Four days have started since Salman Khan's controversial show Bigg Boss 13 and within this day all the contestants have started showing their colors. Bigg Boss gave the first luxury budget task to members of the house yesterday. During this time, those who had to play the role of the doctor had also crossed their limits under the guise of the task.
To fulfill this task, Bigg Boss has divided the family into 2 teams. While Aarti Singh, Rashmi Desai, Siddharth Shukla, Koena Mitra, Siddharth Dey, Aasim Azim and Daljit Kaur are in Team A, the rest are part of Team B. Abu Malik is playing the role of the director of this task.


During the task yesterday, Shefali Bagga had crossed the limits and made a mockery of Aarti Singh's broken wedding, which the other contestants were also shocked to see. Well after the task was over, Shefali had asked for Aarti's demand and said that it was only for the task. But it seems that Aarti's X boyfriend Siddharth Shukla is not in a mood to forgive Shefali at all.
A little while ago, the makers have released a promo for today's episode, in which Siddharth is seen arguing over something about Shefali. During this time again, Shefali's anger is seen reaching the seventh sky and in anger, she is seen calling Siddharth very bad. At the same time, Siddharth too appears to be advising Shefali not to back down.
Watch the big promo of Bigg Boss 13 below …
Siddharth and Aarti dated each other for a long time
Sidharth Shukla and Arti Singh dated each other for a long time. Even both were going to get married, but for some reason both of them decided to separate from each other. For the moment, tell us in the commentbox how eager you are to watch the next episode of Bigg Boss 13?