TV's most popular reality show Bigg Boss season 13 has started off with a bang. With all the 13 contestants in the house, it is controversies and fights galore. Day 3 saw the  the first task of the season at Bigg Boss house. It was a heartbreaking episode for Siddharth's fans as Siddharth Shukla was sitting on a chair where people of the other team are hurting him by putting mud, color and water on him. These awful scenes of Siddharth's team are seen through the episode.
The resilience of Siddharth was shown when he neither got up from his chair nor said anything to anyone during the task. Seeing all these things, Rashami Desai, starts crying after getting very emotional.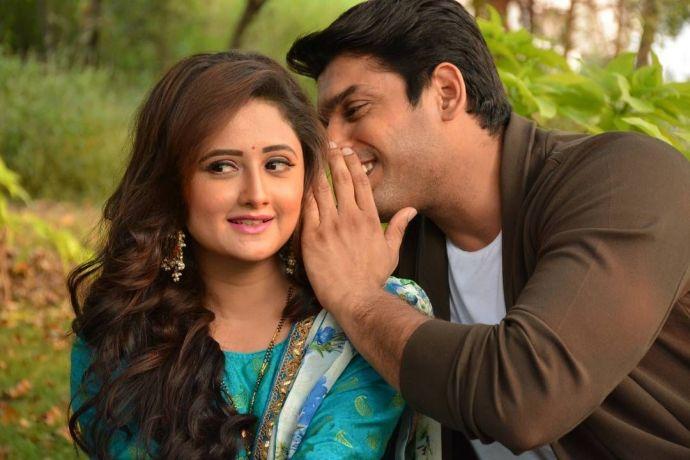 First Luxury Budget Task in Bigg Boss 13
The first weekly luxury budget task of Salman Khan's show is expected to be quite interesting. The name of this task is Operation Theater.
Bigg Boss Luxury Budget Task Announces 'Bigg Boss Hospital'. Under this all the contestants are divided into two teams A and B. Team A has Siddharth Shukla, Rashmi Desai, Aarti Singh, Siddharth Dey, Asim Riaz and Koena Mitra.
Team B are Shehnaz Gill, Mahira Sharma, Devoleena Bhattacharjee, Shefali Bagga, Daljeet Kaur and Paras Chhabra. Abu Malik has been made the dean of the hospital and he will moderate the task.
At the sound of the ambulance, the medical staff will treat two patients in the operation theater. If the patient does not move from the seat, the medical staff will not get any point.During the treatment, Siddhartha is being treated with cow dung and mud from the medical staff. But Siddharth is bravely tolerating that treatment.
Devoleena is continuously pouring ice water on Siddharth. The siren rings again but Siddharth does not leave the seat. In this way, the medical staff could not get any point.
Daljeet and Mahira now took Siddharth and Koena to the operation theater. Now doctors have to treat their stomach. They are feeding Siddhartha and Koina things like bitter gourd juice, aloe vera, chilli.Doctors are continuously feeding both patients to Koina. Then Koina says, I am not a dog, feed slowly.
Now Aarti and Rashmi are patients while Shefali and Shenaz medical staff. Medical staff has to treat patients' ears. During this treatment, Shefali and Shenaz ask about Siddharth while personally asking Aarti a personal question. Aarti starts crying.
In this way, no patient gets up from the wheelchair. Medical staff are unable to force anyone from their treatment. In this way the team of patients wins.