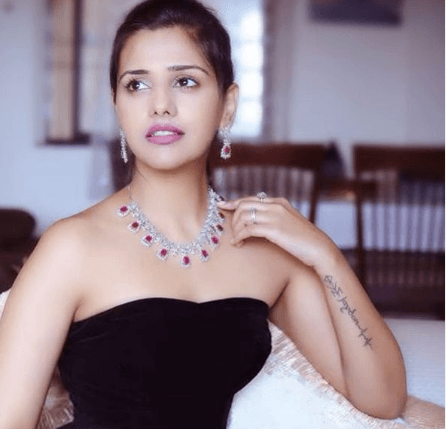 The drama of Bigg Boss 13 has reached the peak at this time, in which all the contestants are seen planning and plotting against each other. The contestants who had made friends as soon as they came inside the house have become enemies of each other and the best example of this is the fight between Sidharth Shukla and Asim Riaz. Both these contestants are fighting a lot inside the house, which is also liked by the audience. Viewers believe that Sidharth Shukla and Asim Riaz have the potential to make it to the finale. Along with these two contestants, many people are also placing bets on Rashami Desai and saying that she is also one of the finalists owing to her popularity.




However, TV actress Dalljiet Kaur, who has been out of Bigg Boss 13, has targeted Rashami Desai's game plan while talking to Spotboy and said that she is pre-occupied with Sidharth Shukla and not looking forward in her game. According to Dalljiet Kaur, 'Rashmi Desai has been on only one track since the beginning. She does not want to see anything in front of Sidharth Shukla, which according to me is her biggest flaw. She is a very good person and I knew her before going to the show. She is a very settled girl. However, she is unable to play her game because her mind is revolving around Siddharth. As a player, she should keep an eye on more things.
Dalljiet Kaur has also talked about Sidharth Shukla and told that she likes him. According to Daljiet, 'I like him as a player. He is emerging as a strong player on the show. Whenever there is a task, it is difficult to defeat him. The way he performs the task is perfect. ' Do you think Dalljiet is right about Rashami? Comment below.