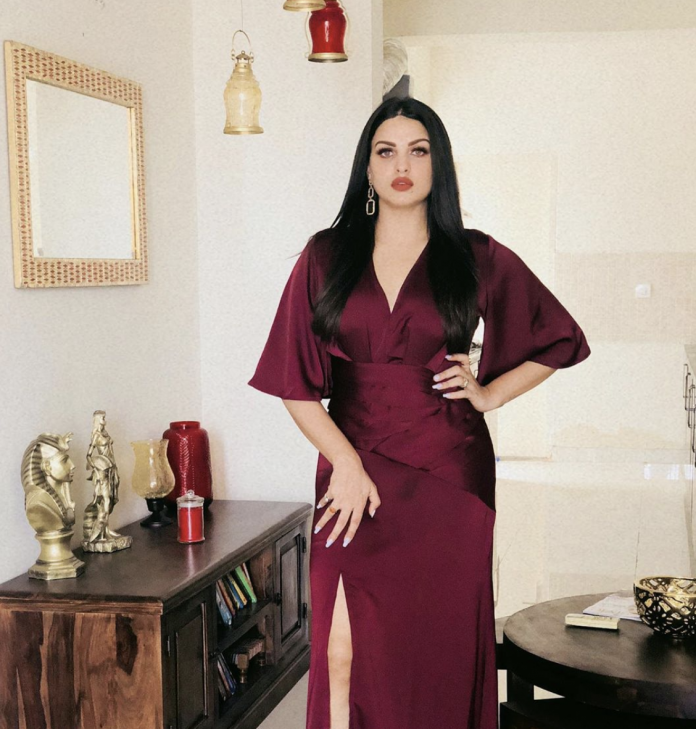 In Bigg Boss 13, no one is remembering the love story of Asim Riaz and Himanshi Khurana but outside the house Talking about both is not going to stop. At the same time Himanshi khurana is completely immersed in the love of Asim Riaz. That's why she keeps mentioning her beautiful moments spent with Asim Riaz. Himanshi khurana on the previous day had proposed Aseem Riyaz to Propose Day on social media.




On Propose Day Himanshi khurana remembered the promise of Asim Riaz to marry on his knees. On the occasion of Chocolate Day, Himanshi khurana has something special for Asim Riaz, which he will not be happy to see.
Actually, some time ago Himanshi khurana has made Asim Riaz a chocolate day wish. In this post, Himanshi khurana has recounted an anecdote which you will be sure to hear about how much Asim Riaz likes Himanshi khurana.
Writing his heart on Twitter, Himanshi khurana said, Happy Chocolate Day, I share one thing. When I came out of Bigg Boss 13, my makeup kit was left at home. Later, when I got the same type of makeup, chocolates came out of it. Not only this, a note written from Kajal was also found on which was written Happy Chocolate Day by Majnu….
See this tweet of Himanshi khurana
Happy chocolate day ….. ek cheez share krti hu jab main Bigg Boss se bahar ayi to mera makeup kit baad me aya jab ghr akr open kia usme chocolates thi or Kajal se likha ek note tha happy chocolate day by majnu ❤️🙂

— Himanshi khurana (@realhimanshi) February 8, 2020

Himanshi khurana has given such a statement when it is being said that the family of Asim Riaz does not like their relationship. In such a situation, Himanshi khurana is happy because of being with Aseem. That is why they do not mind at all what the family of Asim Riaz thinks about them. However, please tell us how you liked the style of Himanshi khurana's chocolate day wish.