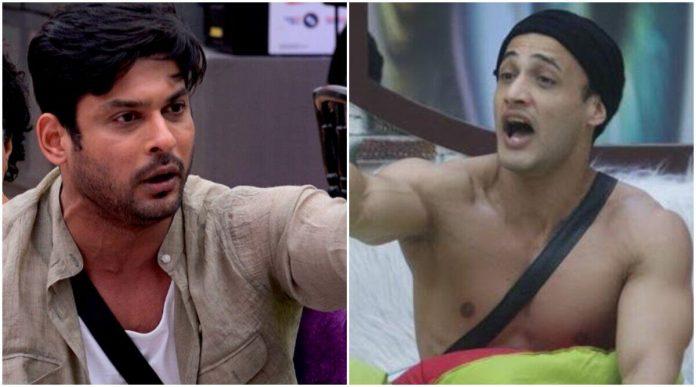 Bigg Boss 13 has completed week 9 and Siddharth is the captain for this week. But captaincy for week 10 is announced now and the Captaincy task is title as "BB Junction".
Bigg Boss 13 Captaincy Task for Week 10 – BB Junction Task Details
Iss captaincy task mein sanchaalak #ParasChhabra kya khel rahe hain apna alag game?
Watch this tonight at 10:30 PM

Anytime on @justvoot @vivo_india @beingsalmankhan #BiggBoss13 #BiggBoss #BB13 #SalmanKhan pic.twitter.com/4s3hQTwLZE

— Bigg Boss (@BiggBoss) December 4, 2019
According to the task each contestant was allotted a bag each with their names mentioned on them(placed in the locker). Each time the buzzer rings, contestants had to rush to collect one bag of another contestant who they want to save or disqualify. After picking up the bag the contestants had to wait at the platform for the train to honk and only then board the train. Last Contestant to enter Train (which holds other HMs Bag will be OUT from Captaincy Race) will win captaincy for week 10. The last two contestants whose bags are on the train will be the Captaincy Contenders for this week.
.@sidharth_shukla ko ghar ka captain bana kar kya sabhi gharwale ab pachta rahe hain?
Dekhiye aaj raat 10:30 baje.

Anytime on @justvoot @Vivo_India @BeingSalmanKhan #BiggBoss13 #BiggBoss #BB13 #SalmanKhan pic.twitter.com/OnXNbazCGD

— Bigg Boss (@BiggBoss) December 4, 2019
Paras Plays the Cheater 'Sanchalak' Role – Supports Siddharth Shukla
Paras took the 'sanchalak' role for granted and ran the game on his norms. Even his close aides, Mahira and Shefali Bagga are trying to make him understand but he refuses to budge. If the ultimate decision to choose the captain lies in Paras' hands, the house is going to be burning with discontent. Siddharth and Asim enter into a wild fight and this two day captaincy task is going to be intense.
Siddharth and Vishal receive 7 votes each which means they will not be the captains of the house this week.
There is utter discontent in the house regarding the way Siddharth managed captaincy in the previous week.
Who do you think will become the captain of Bigg Boss 13 week 10? Let us know in the comments below.